Opposition leaders term PDM a beginning for real democracy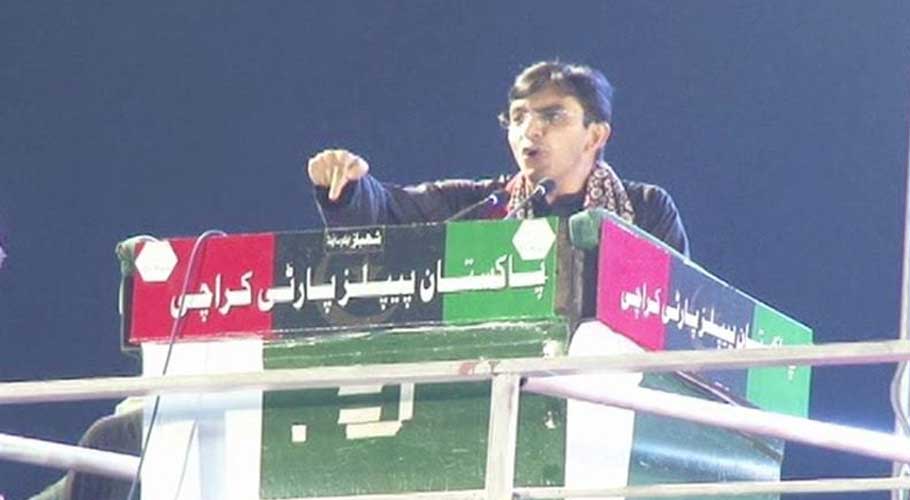 KARACHI: Member of National Assembly and PTM leader Mohsin Dawar has termed the Pakistan Democratic Movement (PDM) as a "beginning for real democracy and civilian supremacy" in the country.
While addressing a public gathering at Karachi's Bagh-i-Jinnah, MNA Mohsin Dawar strongly criticized the PTI-led federal government for filing 'baseless' cases against party workers whether they were from Waziristan, Gilgit Baltistan, Balochistan or Sindh.
"The current government is worse than a dictatorship. They have even placed a prime minister as a punching bag. In reality, the decision-makers are Pakistan Army and its agencies," he claimed.
He further said that in order to run a state you will have to transfer power to the civilians otherwise this company cannot function. Mohsin Dawar had arrived in Karachi earlier today along with supporters. He had not attended the first rally of the opposition alliance.
Meanwhile, Mehmood Khan Achakzai of the Pakhtunkhwa Milli Awami Party said that the opposition parties hadn't come to hurl obscenities at people. "This alliance has set out to make a new Pakistan — a Pakistan that was dreamed of by the person whose tomb is nearby," he added.
"Pakistan was supposed to be a Muslim state, where there would be justice, where power would rest with parliament, where the Constitution would be supreme and people would be independent," he added.
Achakzai also pointed that the opposition was being told not to talk about institutions. "That man is saying this country is safe because our army is strong and is protecting us. This is not a favour, it is their duty to protect the country," he added.
"We are not mad. We don't want to disrespect our forces," he said, adding however, that the security forces must stay within their constitutional ambit. He also pointed out that Article 6 of the Constitution stated that anyone who violates the Constitution is a traitor.
Stepping up to the podium next, Balochistan National Party-Mengal's Akhtar Mengal started off his speech by welcoming the PDM's leadership to the 'lane of traitors'.
"Traitor certificates for us, the followers of Bacha Khan, were issued in 1947. Our certificates are so old. Yours are new, so I welcome you," he quipped.  
The BNP-M leader then questioned why Pakistan was created. "Was this country made for us, or for DHA?" he asked. "Is it made for those who live in this country or for cantonments," he added.