Oman announces travel ban on Pakistan, Bangladesh and India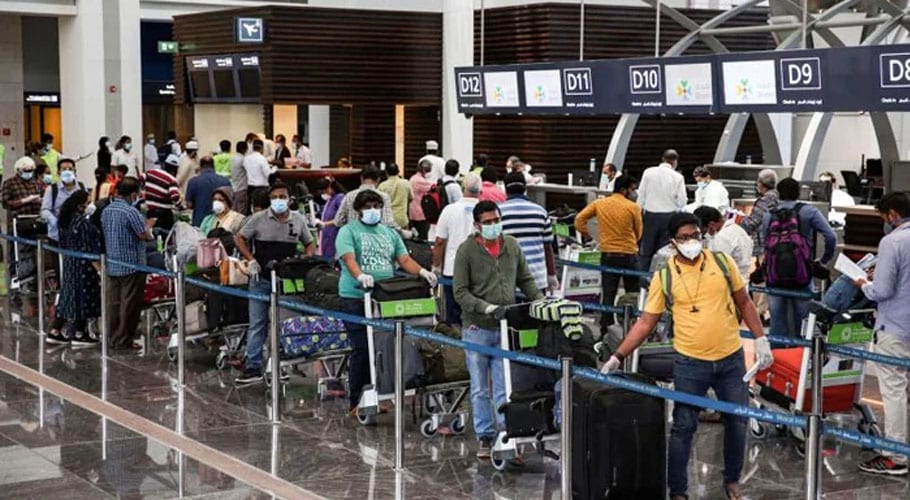 OMAN: The authorities of Oman have announced it will suspend travel from India, Pakistan and Bangladesh, where cases of the COVID-19 continue to surge in the recent weeks. 
The decision was taken by Oman's supreme committee for COVID-19 on Wednesday (today). According to the committee, the ban will come into effect from April 24.
"The ban begins at 6 pm on Saturday, 24 April 2021, and continues till further notice. This is with the exception of arriving passengers who are Omani citizens, diplomats, health workers and their families.
The exempted groups will undergo the prescribed entry procedures when they reach the Sultanate's land," as per the statement issued by the committee.
— وكالة الأنباء العمانية (@OmanNewsAgency) April 21, 2021
Among the three countries, India has reported the most number of coronavirus infections over the past few months or so, as the third wave of the virus intensifies across the country.
The country reported more than 2,000 deaths from COVID-19 over the last 24 hours, the highest single-day tally for the country so far, health ministry data showed on Wednesday. The total deaths have amounted to 182,553 in India, ever since the pandemic hit the country.
Pakistan has reported 148 new fatalities, taking the total death tally to 16,600 on Wednesday. As per the National Command and Operation Centre (NCOC), 5,499 new positive cases have been reported in the last 24 hours after 47,301 tests were conducted across the country.
According to the official figures, the death toll from COVID-19 in the country has risen to 16,600 and the total number of cases has reached 772,381, while the number of active cases is 83,162.
Bangladesh has registered 95 deaths from Covid-19 in the 24 hours to Wednesday. With the latest development, the total number of deaths reached 10,683 in the country.
This is the second day in a row when the country recorded below 100 deaths after seeing a huge spike in the past week. The country also logged a total of 732,060 coronavirus cases with 4,280 people testing positive over the same period.