'Next 72 hours will decide the fate of elections': Sheikh Rashid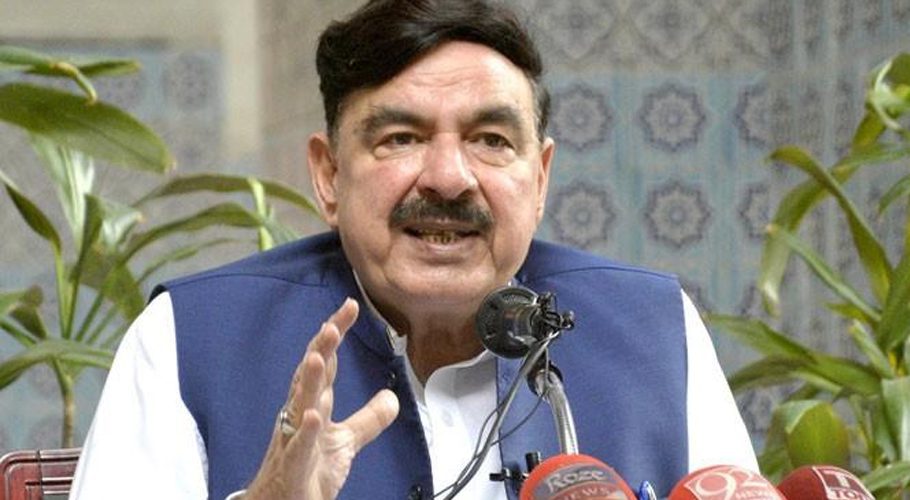 RAWALPINDI: Awami Muslim League (AML) chief and former interior minister Sheikh Rasheed on Sunday said that the next 72 hours will decide fate of the elections, warning the PML-N and PPP leadership to get their corruption cases closed by April 30 or be ready to go to the jail.
Taking to the social media platform Twitter Sheikh Rasheed said that Imran Khan cannot be expelled by force.
سعودی عرب اورچین نےجھنڈی کرادی ہےدونوں پاکستان سےاکنامک رفام کی ڈیمانڈکررہےہیں اسحاق ڈارصاحب3ماہ تک مذکرات مکمل ناکراسکےڈالر200کاکروانےآئےتھے300کاکر دیامئی تک ٹھنڈی چھاؤں میں بیٹھیں اب اجلاس مارچ کےبجائےاپریل میں موخرہوگیاہےانفرادی ووٹنگ امریکہ کےپاس ہےجس کاپاکستان پرشدیددباؤہے

— Sheikh Rashid Ahmed (@ShkhRasheed) March 19, 2023
The AML chief stated that the caretaker government's term will expire in 90 days. There weren't enough members of the "Group of 13" to submit nomination paperwork.
He added that it was a blessing from God that they had only found a Kalashnikov rifle in Zaman Park and not cannon.
شکرہےزمان پارک سےکلانشکوف نکلی توپ نہیں نکلی کسی کواحساس نہیں کہ غریب ایڑیاں رگڑرگڑکرمررہاہےکل مری میں سیشن جج عارف نسیم نےحکومت کی میری گرفتاری ضمانت منسوخی کوخارج کردیاآئندہ72گھنٹوں میں الیکشن کافیصلہ ہوجائےگاپھرالیکشن کمیشن جانےاورسپریم کورٹ جانےعمران کوطاقت سےنہیں نکالاجاسکتا

— Sheikh Rashid Ahmed (@ShkhRasheed) March 19, 2023
 "No one cares about the poor who is dying in distress. People will go tired waiting for Nawaz Sharif," he said.
The former interior minister said that the US and China had 'refused' to bail out Pakistan. Both the countries were asking Pakistan to introduce economic reforms. He said Ishaq Dar could not finish talks in three months. He had to bring down dollar value to Rs200 but contrary to that its value went up to Rs300.