Netflix show 'Indian Matchmaking' gains immese popularity in Pakistan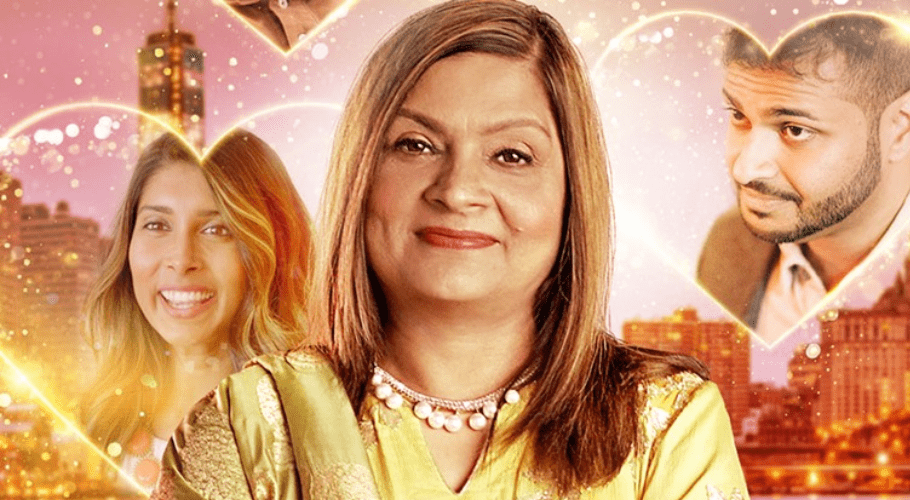 MUMBAI: A new Netflix show, Indian Matchmaking, has not just created a huge buzz in India but has become immensely popular in Pakistan and one of the top ten shows on the streaming site.
The eight-part docuseries features elite Indian matchmaker Sima Taparia as she goes about trying to find suitable matches for her wealthy clients in India and the United States. "Matches are made in heaven and God has given me the job to make it successful on Earth," says Ms Taparia who claims to be "Mumbai's top matchmaker".
In the series, she is seen travelling around Delhi, Mumbai and several American cities, meeting prospective brides and grooms to find out what they are looking for in a life partner. Since its release nearly two weeks back, Indian Matchmaking has raced to the top of the charts for Netflix in India and also become a massive social phenomenon.
It also proved to be divisive as many seem to disagree if it is regressive and cringe-worthy or honest and realistic. The misogyny, casteism and colourism on display have caused much outrage, but also inspired many to introspection.
Taparia is like an "aunty" to her clients and speaks with unmarried boys and girls to assess their nature and ask them their criteria and preferences in a future spouse. Taparia then goes through her database to pull out a biodata that would make a good fit.
Arranged marriages are commonplace in India and even though instances of couples marrying for love are growing, especially in urban areas, ninety percent of all marriages in the country are still arranged.
Matchmaking has been the job of family priests, relatives and neighbourhood aunties as parents find a suitable match for their children. It comes as a surprise that affluent Indian-Americans are also willing to try traditional methods and rely someone like Sima to find them a match. Many of them also come with long lists that include caste and religious preferences.
In the show, Taparia describes marriage as a familial obligation, insisting that "parents know best and must guide their children". She consults astrologers and even a face reader over whether a match would be auspicious or not, and calls her clients – mostly independent women – as "stubborn", telling them to "compromise" or "be flexible" or "adjust" if they are to find a mate.
She also regularly comments on their appearance, including one instance where she describes a woman as "not photogenic". She has received backlash and critics have called her out on social media for promoting sexism, sharing memes and jokes about "Sima aunty" and her "picky" clients. Some have also criticised the show for glossing over how the process of arranged marriages has scarred many women permanently.
On the show, one Indian mother tells Taparia that she has been receiving lots of proposals for her son but had rejected them all because either the girl was "not well educated" or because of her "height". An affluent bride-seeking man reveals he has rejected 150 women.