NCOC extends coronavirus vaccination registration for health workers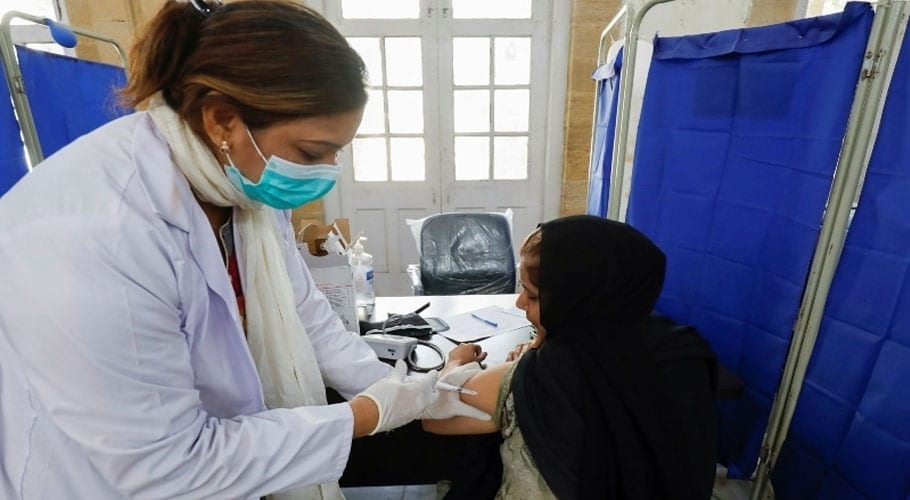 ISLAMABAD: The National Command and Operations Centre  (NCOC) has extended the registration for the COVID-19 vaccine for health workers until May 31.
According to the National Command and Operations Centre (NCOC), the registration will continue until May 31 for health workers across the country, asking healthcare workers who have not yet registered for the vaccine to do so as soon as possible.
The registration for healthcare workers was opened last month, after which the government had announced the re-registration of health workers for COVID-19 vaccination.
Prime Minister's Special Assistant on Health Dr Faisal Sultan had said four weeks had been given earlier for health workers' registration for the coronavirus vaccine, adding that health workers did not take interest and most of them did not show up for the registration.
Participating in an online workshop pertaining to Health in covid-19, Dr Faisal said China had gifted millions of doses of the vaccine to Pakistan, which will be made available to the people free of cost.
Dr Sultan said in the first phase, two categories of people would be administered the vaccine – the frontline healthcare workers and people over 65 years of age.
He informed, "There are seven million people in the age bracket of 60 and 65 years who will be vaccinated in the second phase along with the remaining healthcare professional."
Dr Faisal Sultan stressed the need for adhering to precautionary measures to prevent the spread of the Covid-19 pandemic. He urged the media to play its due role in creating awareness in this regard.