National Assembly to vote on no-confidence motion today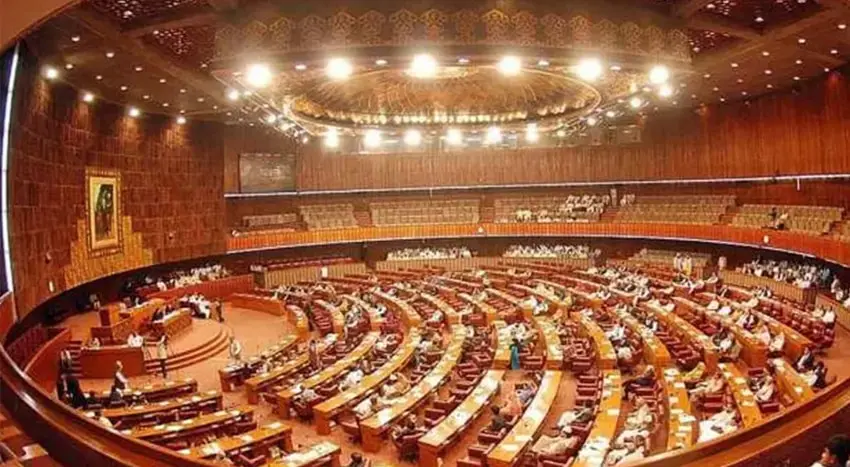 ISLAMABAD: The National Assembly will resume its session at the Parliament House in Islamabad today (Sunday) at 11:30 am.
The House will likely hold a debate and vote on the 'No-Trust Motion' against Prime Minister Imran Khan. Strict security measures have been put in place to avoid any eventuality in the federal capital ahead of the important NA session.
Prime Minister Imran Khan Saturday here said legislators of Pakistan Tehreek I Insaf (PTI) would go to the National Assembly on Sunday during the proceedings of the no-confidence motion against him to give a surprise to the opposition parties.
The PTI members will be present during the session and have their vote counted against the no-trust move in the lower house. Earlier, PM Imran had formally barred the party's lawmakers from attending the National Assembly session on the day of voting on the opposition's no-confidence motion.
Read more: PM Imran calls for nationwide protest ahead of no-trust vote
The premier had issued the directives as the leader of the parliamentary party of PTI, a day after the no-confidence motion was tabled in the lower house of parliament against him by PML-N president and leader of the opposition in the house, Shehbaz Sharif.
Talking to legislators of his party at a dinner hosted by him, he said support for him started to increase after Pakistanis came to know about the conspiracy being hatched by the opposition leaders in collusion with the United States. He said Americans wanted to bring the opposition in power and they wanted to enslave the Pakistani nation with the use of money.