Nafisa Shah alleges rigging in GB polls, demands CEC's resignation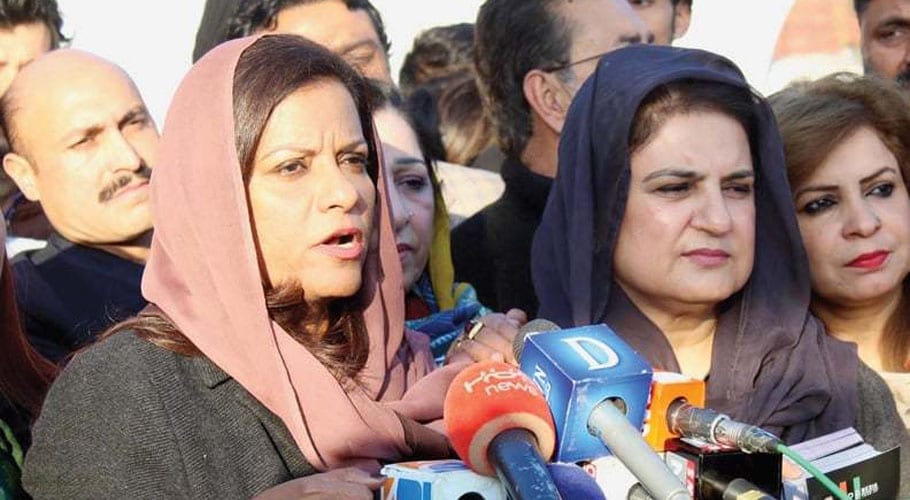 KARACHI: Pakistan People's Party (PPP) leader Nafisa Shah has alleged that the Gilgit-Baltistan (GB) elections were rigged in every aspect and demanded the resignation of the chief election commissioner.
Addressing a press conference with other party leaders at Bilawal House Karachi, Nafisa Shah said that the PTI scored 10 seats through rigging and asked that what happened in the last six months that a party which had no candidate for the election a few months ago now managed to win such a number of seats.
She said her party was informing the countrymen about the pre-poll rigging that was carried out systematically, adding that first a smaller population of the region as shown in the census and then under the garb of delimitation the constituencies were redesigned.
The PPP leader claimed that after the polling concluded on Sunday at 8 pm, the PPP polling agents were forced out and not permitted to witness the vote counting. 
She said that PPP rejects election results because of rigging. Reacting to a ban by the federal government on rallies, the PPP leader said that authorities cannot stop the opposition from holding rallies by instilling fear of novel COVID-19.
Nafisa Shah alleged that ballot boxes were stolen in GBLA-21 from where Ayub Shah fought the election on a PPP ticket and a first information report was lodged regarding this. "How can the so-called Election Commission ignore this kind of open and naked rigging?" 
She further said her party was ready to use all legal and possible options to protect the vote of the people and was approaching the courts.
Nafisa also alleged that some federal ministers and special assistants to the prime minister had committed "contempt of court" by arriving in the region and campaigning till the election day.
Earlier, PM Imran Khan on Monday announced a ban on holding rallies across the country amid rising in the number of covid-19 cases during the second wave in the country.
Addressing the nation after a meeting of the National Coordination Committee (NCC) on the COVID-19, PM Imran Khan said that COVID-19 is rapidly spreading across the country and no gathering of more than 300 people will be allowed.