MoU signed for operating electric buses in Islamabad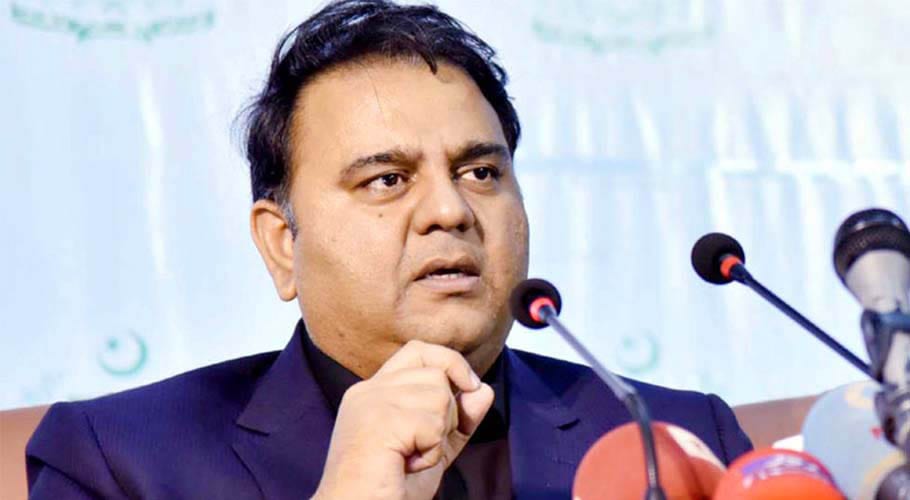 ISLAMABAD: Minister for Science and Technology Fawad Hussain Chaudhry has signed a Memorandum of Understanding (MoU) with the Capital Development Authority to shifting public transport towards electric buses.
While talking to the media Fawad Chaudhry said initially 30 electric buses will be run in the capital city which will be able to serve 48 thousand commuters across.
The minister further said, "This will save 30 thousand barrels of fuel around the year, adding that much fuel consumption cut will save transport Rs 510 million".
"Global warming and climate change are attributed over 25 percent to transport and thus concluded that shifting to the electric mode of public transportation will be a good initiative towards environment protection", he noted.
Chaudhry said the ideal rate to reap the benefits of shifting towards battery-powered buses will be to shift 40 percent of overall public transport to electronic buses in the first ten years.
He said that a designated three-wheeler mode of transportation will be introduced for female commuters in the city.
Earlier, the federal minister had said that the government was developing alternative energy sources in Pakistan through solar and wind. "The country's planning cannot last more than 10 years and we are doing our best to accelerate development using technology," he said.
He tweeted that a big step towards fulfilling another promise, a strategic alliance between Dow Pakistan and Sky will Company to bring electric buses to Pakistan would take place today.
ایک اور وعدے کی تکمیل کی طرف بڑا قدم، ڈائوو پاکستان اور سکائ ول کمپنی کے درمیان پاکستان میں الیکٹرک بسیں لانے کا سٹریٹجک الائنس آج ہو گا۔ اس سال سے پاکستان میں الیکٹرک بسیں چلنا شروع ہو جائیں گی اور تین سالوں میں پاکستان میں ان بسوں کی مکمل مینوفیکچرنگ شروع ہو جائیگی۔ pic.twitter.com/AMiCw77PZT

— Ch Fawad Hussain (@fawadchaudhry) August 26, 2020