Meet Kahaf Moid – The Pakistani student who scored the highest marks in ACCA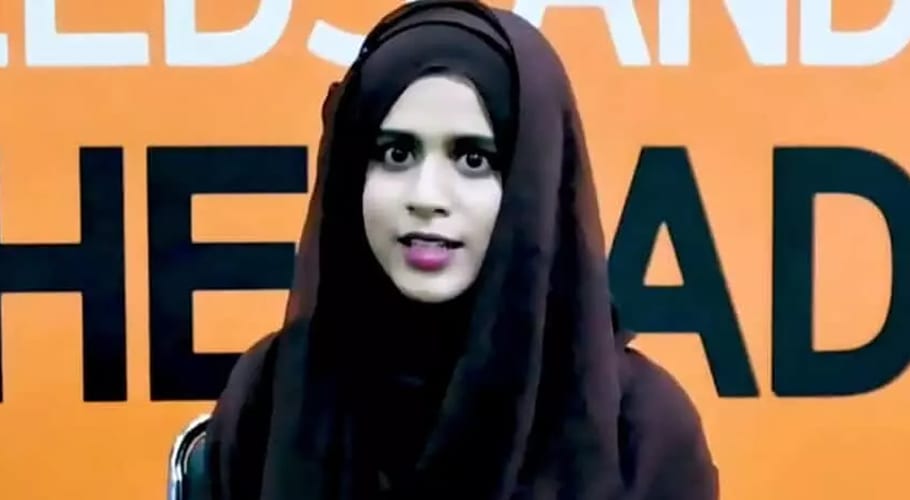 Pakistani female students continue to make the country proud by impressing the world with their excellent performance in the global professional accountancy exams conducted by the Association of Chartered Certified Accountants (ACCA).
Inspired by the recent successes of Pakistani students like Zara Naeem Dar and Muhammad Abdullah, it's heartening to see the country's youth vying for the top spots in the field of education and highlighting Pakistan globally as a hub for world-class talent in accountancy and finance. 
Imagine a Pakistani girl competing among 180 countries of the world and securing 100 % marks making Pakistan proud of her genius.
The girl I am talking about has been declared a worldwide topper by the Association of Chartered Certified Accountants (ACCA) in its latest exam sitting for March 2021.
Kahaf Moid, a young girl from Karachi, has scored the highest marks in the Audit and Assurance paper and once again proved that young women are the bright future of our country.
Kahaf's father is a telecom engineer currently working in Dubai and her mother is here in Karachi providing her all the support, allowing her to test her wings in professional accountancy. MM News organized a special session to know about the preparations and achievements of Kahaf Moid.
MM: Did you imagine such a great success at national and international levels?
Kahaf Moid: I got the highest marks in Financial Accounting, Management Accounting, Corporate and Business Law and Performance Management all over Pakistan but I never thought of success on a global level. It is like a dream for me.
MM: Why did you choose accounting instead of medical or engineering?
Kahaf Moid: I was a science student and has completed my A-Level with subjects like Biology, Physics, Chemistry and Maths. Due to my extraordinary exam performance, I was awarded a full scholarship by my college in Karachi at A-level. Global recognition, flexibility, and affordability are some of the reasons that compelled me to choose ACCA.
MM: What about three Pakistanis who also scored the highest marks in ACCA?
Kahaf Moid:  For the first time in the history of Pakistan, three students from Pakistan managed to take the top position together, this is a historic achievement.
MM: What difficulties did you face till you reached the ACCA exam?
Kahaf Moid: In the beginning, I had faced many difficulties but my parents and teachers helped and guided me a lot which made me successful.
MM: What was your opinion about exams under ACCA?
Kahaf Moid: The success rate in accounting is very low and I had no experience so I was very scared. But the process of learning ACCA is very easy and convenient and even if you want to take up another field, you will not face any difficulty.
MM: What were the main challenges that you faced during COVID-19?
Kahaf Moid: During the COVID-19 epidemic, there were two options, either to shut down education or to study online, so I studied online and there were difficulties in preparation, but I worked hard and prepared myself.
MM: You set a record in ACCA, what are your plans for the future?
Kahaf Moid: I wanted to represent Pakistan on various international forums and serve global organizations. I also wanted to correct the outdated perception about Pakistani women for being backward and forbidden.
We are not the ones with our wings clipped we are already flying high and making a difference. Pakistani women are the future global leaders and it's just about the time that the world will see it for themselves.
MM: What advice would you give to young youth interested in accounting?
Kahaf Moid: Doing ACCA is not an easy task as it requires hard work and sharp-mindedness but the talented youth of Pakistan can document that if they once step out to do.
A proper platform and encouragement from the parents are the basics to achieve the goals. You can build your career in accounting like other important fields and I would also ask parents to allow their children to enter the field of accounting as there are many opportunities to advance in this field especially for girls.