Meet Ali Shan – Pakistani student who scored world highest marks in ACCA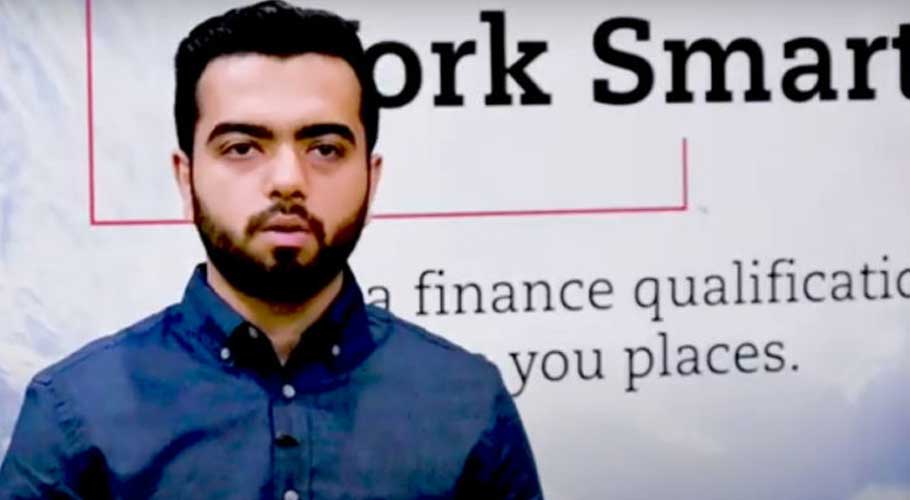 Pakistan is home to a lot of talent. Many children of this nation have gone on to do great things and have made their mark around the globe. One such celebrated example of talent is Ali Shan, who scored the world's highest marks in ACCA (the Association of Chartered Certified Accountants).
Ali Shan has scored the highest marks in ACCA examinations worldwide. He received 98% in the Financial Reporting exam and was a Globe Prizewinner. MM News organized a special session to know about his preparations and achievements.
MM News: Was accomplishing this feat easy?
Ali Shan: There is a saying that if you work hard everything is possible. I've always wanted to make Pakistan proud by accomplishing such kind of feat, and by the Grace of Almighty Allah, I achieved it.
MM News: Why did you choose the accounting profession?
Ali Shan: When I passed the matriculation exam, I decided that I would try to excel in the field of accounting and finance. I was interested in accounting and finance from the very beginning. Global recognition and affordability are some of the reasons that compelled me to choose ACCA.
MM News: What is Financial Reporting? Tell us something about it.
Ali Shan: In simple words, financial reporting refers to standard practices to give stakeholders an accurate depiction of a company's finances, including their revenues, expenses, profits, and cash flow.
MM News: How many exams are there in ACCA?
Ali Shan: The ACCA syllabus consists of 14 examinations. The Fundamental level includes 9 examinations (F1 – F9). From the Professional level, you must complete 5 exams prior to receiving your certification.
MM News: What advice would you give to youth?
Ali Shan: Pakistani students have a great passion. A proper platform and encouragement from the parents are the basics to achieve the goals. And you must believe in yourself.