Massive fire breaks out at Lahore's shopping plaza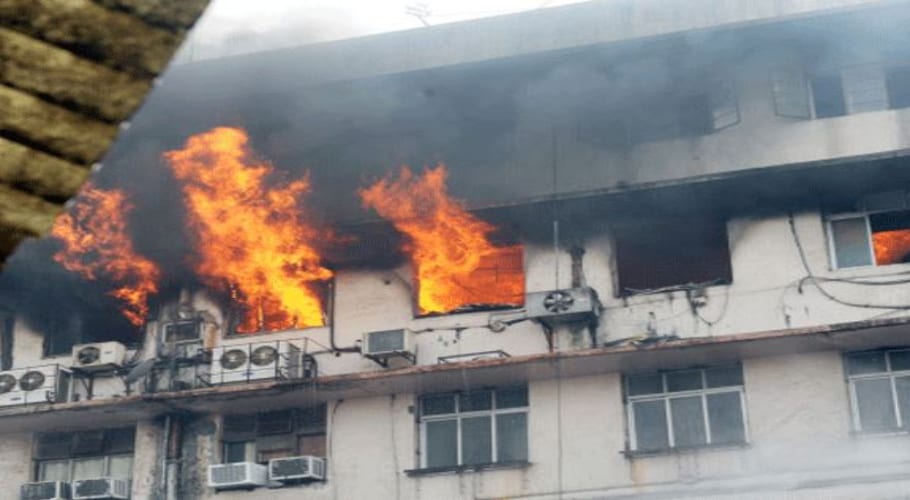 LAHORE: A massive fire has erupted at a shopping plaza in Lahore's Gulberg area on Sunday.
According to details, the blaze has gutted several shops and reduced valuable items worth millions of rupees to ashes. Ten fire tenders are busy in dousing the fire. Security personnel and rescue teams have also arrived at the spot to deal with the emergency situation. 
Sources said the fire broke out in a shop on the second floor of the plaza — Hafeez Centre, where laptops, mobile phones and other electronic items are sold — and spread to the fourth floor. The fire brigade was called soon after the fire broke out around 6:00 am in the morning.
So far, no loss of life has been reported but it is being said that electronic item worth millions have been destroyed by the flames.
People on the fourth floor of the plaza are trapped and efforts are underway to evacuate them, sources, added.