Massive ammunition dump in Chaman recovered during operation: ISPR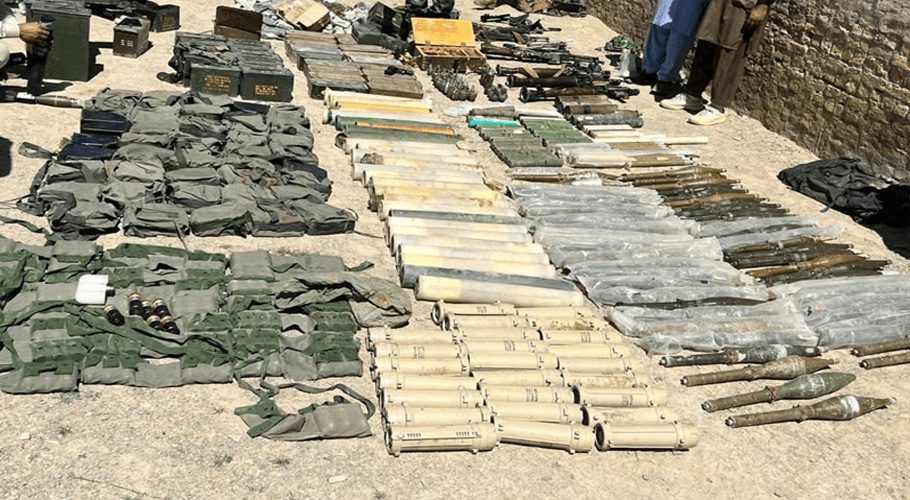 A security forces operation in Chaman led to the recovery of large cache of arms, ammunition and explosives being recovered, a statement from the Inter-Services Public Relations(ISPR) said on Sunday.
"An intelligence based operation was carried out in general area Rehman Kahul, Chaman to clear a suspected hideout of terrorists, linked with recent terrorist incidents including planting of improvised explosive devices in Chaman and surrounding areas," the statement said.
The forces identified a location linked to terrorists after surveillance and reconnaissance operations.
The search operation that followed the surveillance operation was extensive and covered the entire general area of Rehman Kahul. The search operation led to a 'huge' cache of arms being recovered which included Improvised Explosive Devices (IED).
Pakistan Army in step with nation, remains determined to thwart attempts at sabotaging peace, stability and progress of Balochistan.
Anti-terror operations have picked up pace in recent months after terror attacks saw a sudden surge towards the end of last year. The operations have particularly been concentrated in Balochistan and Pakhtunkhwa.