Maryam Nawaz suggested to portray PTI worker's murder as accident: Audio leak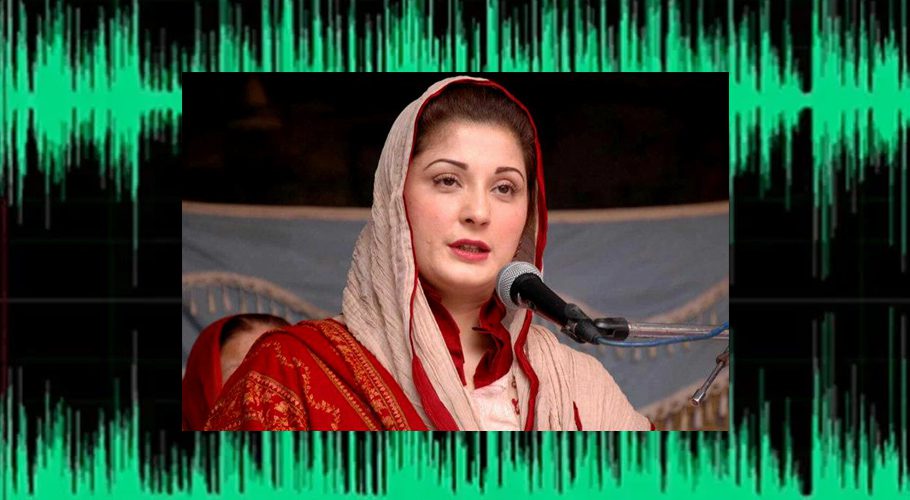 LAHORE: An audio leak played by BOL TV on Saturday has made one of the most startling revelation in recent days, purporting to present PMLN's Vice President Maryam Nawaz suggesting to turn PTI worker Ali Bilal aka Zille Shah's murder into accident, committed by his own party workers.
Also read: PTI worker Ali Bilal (Zille Shah) not killed by torture, claims Caretaker CM Punjab
The audio leak has triggered questions as to who directed caretaker Chief Minister of Punjab Mohsin Naqvi and IG Punjab Dr Usman Anwar to talk to media and present the entire case as if Ali Bilal had an accident which claimed its life.

Also read: Lahore police claim arresting suspects who dropped Ali Bilal's body at hospital
Mohsin Naqvi and IG Punjab failed to answer as to why PTI Chief Imran Khan was booked for the death of Zille Shah if the victim had died in a road accident.
Pakistan Tehreek-e-Insaf has already rejected the joint presser by CM and IG Punjab, and demanded of the Lahore High Court to constitute judicial commission to investigate into the murder of Zille Shah.
Also read: Zille Shah's murder: PTI demands LHC to constitute judicial commission
According to the audio conversation, which according to BOL TV recorded two days back, Maryam Nawaz could be heard telling her uncle that she felt sorrow over the death of PTI worker, however, suggesting to portray his death as a road accident, and that those who dropped his body at the hospital were PTI workers.

Share the same audio on Twitter, PTI leader Fawad Chauydhry alleged that two days before today's presser, Maryam Nawaz had chalked out strategy for covering up the incident.
آج پنجاب کے جنرل ڈائیر کی پریس کانفرنس سے دو دن پہلے مریم نواز بتا چکیں تھیں کہ کور اپ کیا بنانا ہے، یہ گفتگو سنیں اور آج کی پریس کانفرنس سنیں۔۔ pic.twitter.com/3Kx2YvNn5J

— Ch Fawad Hussain (@fawadchaudhry) March 11, 2023