Man commits suicide in front of Prime Minister House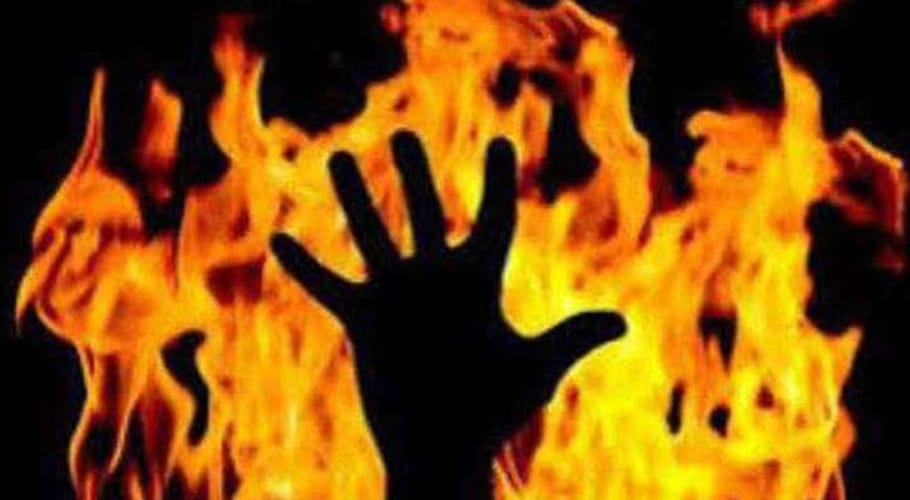 ISLAMABAD: A man allegedly committed suicide by setting himself on fire in front of Prime Minister House in Islamabad here on Friday.
According to eyewitnesses, the victim Faisal,
from Murree,
took out a bottle of petrol from his vehicle, in front of PM House Gate No.2, sprinkled it over his body and set himself on fire.
According sources, the victim had written a letter to Prime Minister Imran Khan before committing suicide. In the letter the man had appealed for an inquiry to be initiated against a politician named Jawad Abbas. The man stated in his letter that he had been booked in a case of possession of 20 litres of alcohol. 
Sources said the deceased had also alleged that the fake FIR was registered against him and he was made target of victimization, adding that he was committing self-immolation in protest over the issues.
According to the spokesperson of Rawalpindi police, the FIR of attempt of raping nine years girl in Murree was registered against Faisal. The deceased person was declared absconder in December 2019 in the case.
Meanwhile, PM Imran Khan took the notice of the incident and sought a detailed inquiry report in this regard. PM also instructed the Islamabad Chief Commissioner, Amer Ali Ahmad to immediately initiate a judicial inquiry over the incident.