LHC suspends Imran Khan's arrest warrant in ECP contempt case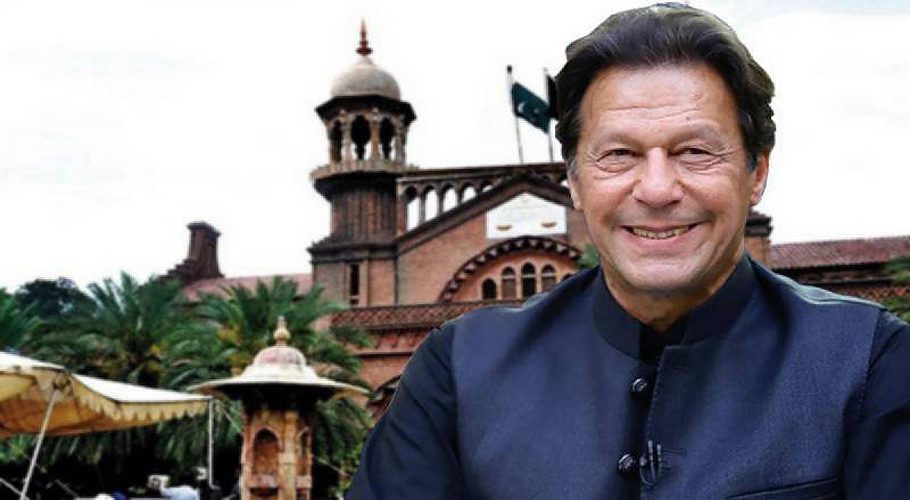 RAWALPINDI: The Lahore High Court (LHC) Rawalpindi Bench on Monday suspended the bailable arrest warrants of Pakistan Tehreek-e-Insaf (PTI) Chairman Imran Khan and Fawad Hussain Chaudhry in the ECP's contempt case.
The three-member LHC bench comprising Justice Chaudhry Abdul Aziz, Justice Sadaqat Ali Khan, and Justice Mirza Waqas Rauf, in its verdict, ordered the Election Commission of Pakistan (ECP) to continue the proceedings within its jurisdiction as the LHC would not interfere in them.
The court said any party could challenge the Election Commission's decision.
The ECP had issued bailable arrest warrants for the two PTI leaders for their "contemptuous" remarks against Chief Election Commissioner Sikandar Sultan Raja. The four-member ECP bench comprising Nisar Ahmed Durrani, Shah Mohammad Jatoi, Babar Hasan Bharwana, and Justice (Retd) Ikram Ullah Khan had issued the order following the non-appearance of the PTI leaders in the case proceedings.