'Let's not let strange doctors deter us': Zahid Ahmed on banning foreign movies
Actor Zahid Ahmed has shared his two cents on the ongoing debate about the release of Doctor Strange in Pakistan as filmmakers believe it is undermining the local movies.
Sharing his take on the matter, the Ghabrana Nahi Hai star said that instead of getting discouraged because of a Hollywood movie, filmmakers should focus on improving the quality of their content.
Ahmed, whose movie 'Ghabrana Nahi Hai' released this Eid, wrote on Instagram, "A quality film will pull its audience no matter what else is being released." He went on to say, "Let's focus on improving our quality. We have made considerable improvements already," the 37-year-old actor added. Let's not let strange doctors deter us."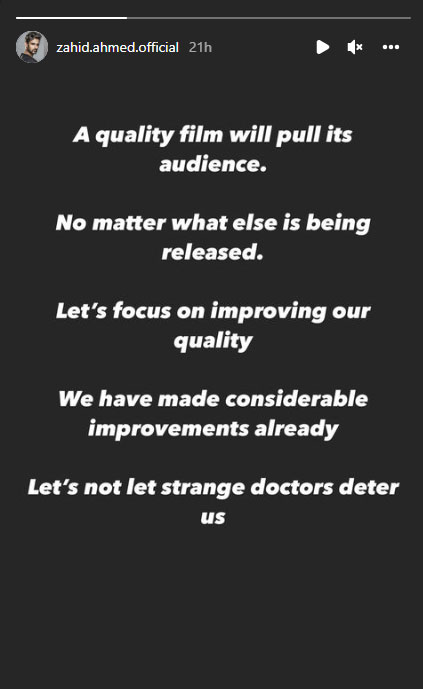 Around five Pakistani movies were released this Eid ul-Fitr almost after two years since the pandemic hit. However, an international release of 'Dr Strange' came and affected local films badly and because of that, a few local movies were removed from being screened.
Read more: Zahid Ahmed starrer Ghabrana Nahi Hai's trailer is out now
'Dr Strange' was released on 6th May after which all the Pakistani movies were taken down without any notice and information. Now angry filmmakers expressed their anger that the international film could have been released with a short delay or at least cinema owners should have not taken down Pakistani's new releases.