KP govt takes pragmatic steps in economic sector, says CM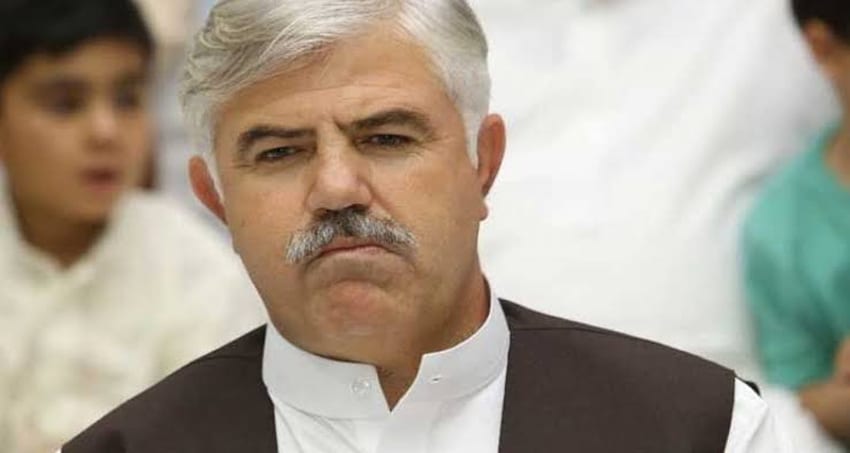 PESHAWAR: Chief Minister Mahmood Khan on Wednesday said the Khyber Pakhtunkhwa government was focusing on industrialisation to ensure the increase in revenue generation.
Mahmood Khan said the government was undertaking reforms in every sector to attract foreign and domestic investors, particularly in tourism, mines and minerals and hydel power and has also taken pragmatic steps to promote ease of doing business.
READ MORE: KPK govt to spend upto Rs26bn on gas schemes
He stated this while discussing the ongoing development agenda of the KP government with National Assembly Speaker Asad Qaisar.
Through industrialisation, Khyber Pakhtunkhwa would become economically self-reliant and help in the economic uplift of the country. he further said
Speaker National Assembly Asad Qaisar appreciated the provincial government developmental initiatives and assured cooperation and support from the federal government.
READ ALSO: PM to inaugurate Torkham border to boost trade
He further said that the recent inauguration of Pak-Afghan border at Torkham for 24/7 would open a new era of development.