KP eases coronavirus lockdown restrictions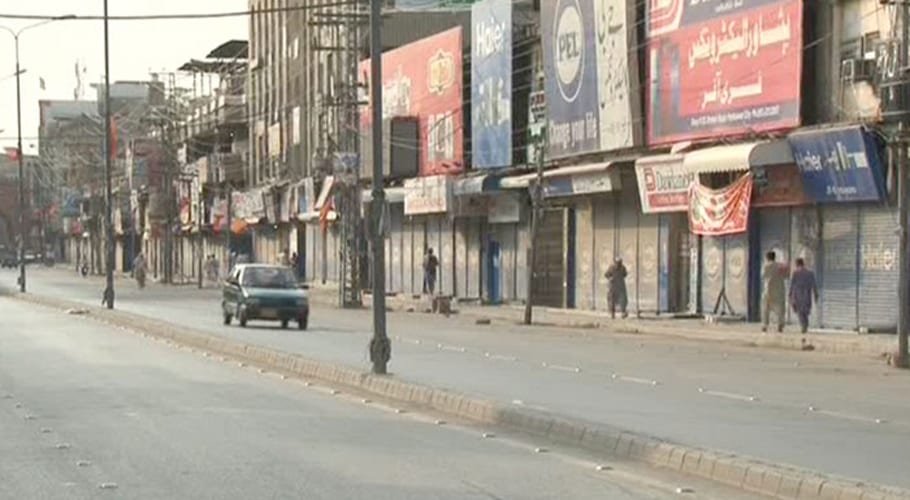 PESHAWAR: The Khyber Pakhtunkhwa government has announced a further easing of the lockdown in the province to allow economic activity come back on track.
According to an official notification, the provincial government has permitted all shops to remain open for four days a week.
Apart from shops selling daily need items, other shops will remain closed from Friday to Sunday.
The businesses have been permitted to operate until 4: 00 pm across the province.
According to the notification, the decision regarding inter-district and other forms of transportation will be taken after consultation with the relevant district unions.
The provincial authorities have said it will follow guidelines issued by the federal government.
Meanwhile talking to media Information adviser Ajmal Wazir said that schools, industries and other sectors will open in line with the federal government instruction.
He further said that if Standard Operating Procedures (SOPs) are not followed then the businesses will be sealed. He said construction and other business sectors will be opened in "a phased manner".
While criticising the Sindh government the adviser asked Bilawal Bhutto to "Focus his attention on those affected by the COVID-19 in his province rather than engage in politicking".
According to the National Command and Operation Centre, a total of 9,093 cases were reported in Sindh, 10,033 in Punjab, 3,956 in Khyber Pakhtunkhwa, 1,663 in Balochistan, 521 in Islamabad, 394 in Gilgit-Baltistan, and 76 in Azad Kashmir.
Out of a total of 603 deaths, Khyber Pakhtunkhwa has reported 209, Sindh 171, Balochistan 22, Gilgit-Baltistan 03, Punjab 194, and Islamabad Capital Territory has reported 04 deaths.
More than 1,523 cases of coronavirus were reported while 38 people died due to the disease in the last 24 hours.
As many as 6,464 patients have recovered from the disease, while 153 are said to be critical as the country is still witnessing a consistent rise in the COVID-19 cases.