Khawaja Ghulam Fareed's 3-day annual Urs begins today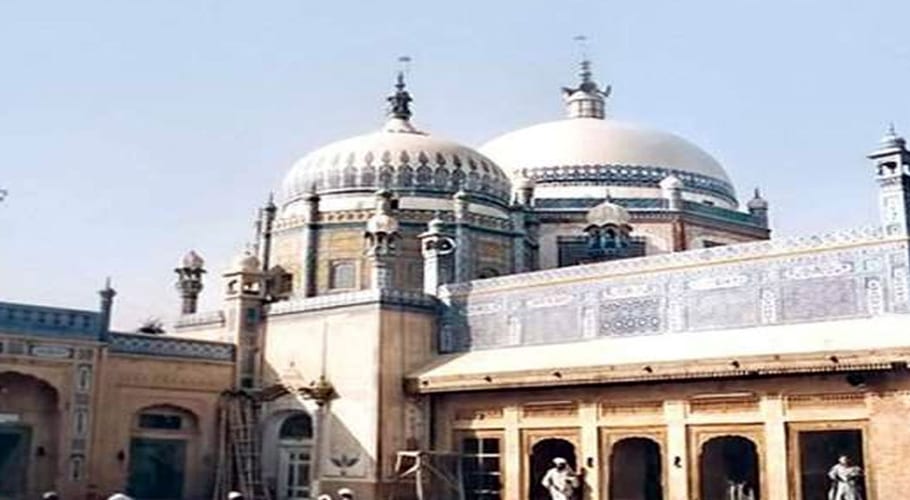 KOT MITHAN: The three-day annual Urs celebrations of Saraiki poet Hazrat Khawaja Ghulam Fareed (RA) will start in Rajanpur today.
The 122nd Urs celebrations of the prominent religious scholar Hazrat Khawaja Ghulam Fareed (RA) is being observed today.
A large number of devotees from across the country reached Kot Mithan to participate in the ceremony.
Mehfil-e-Sama will also be held during the Urs days in which renowned Qawwals would present mystic poetry.
Read more: Abdul Latif Bhitai's 3-day annual Urs to begin tomorrow
Khwaja Ghulam Fareed was a Seraiki poet, Chishti-Nizami mystic and Sajjada nashin (Patron saint) of the Punjab region of the Indian subcontinent.
He was born in 1261 A.H. and died at Chacharan Sharif but buried at Kot Mithan. He was a great scholar of his time and wrote several books. He knew Arabic, Persian, Urdu, Sindhi, Panjabi, Braj Bhasha, and Seraiki. He also wrote some poems in Sindhi, Persian, and Braj Bhasha.
Also read: Saeed Ghani condemns PPP stalwart Khursheed Shah's arrest
He taught Hadith and Quran. He was a master of History, Geography, and Astrology as well. He was also a great advocate of divine love. He spent his entire life in religious and spiritual teachings. He died on 24th July 1901 at the age of 56.