Kashmir will soon become part of Pakistan: President Arif Alvi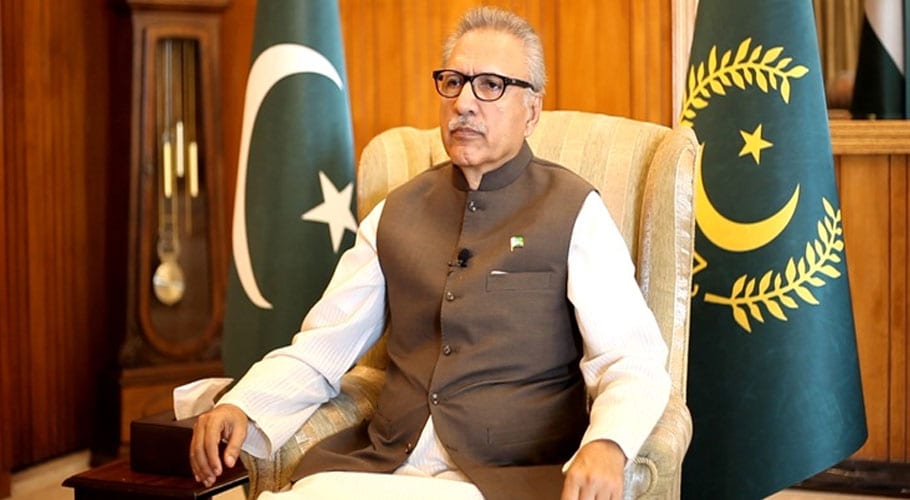 ISLAMABAD: President Dr. Arif Alvi has asserted that the time is not far away when the sacrifices of the people of the Indian occupied Kashmir will come to fruition and Kashmir will become part of Pakistan.
In his message on the occasion of Youm-e-Ilhaq-e-Pakistan, President Dr. Arif Alvi said that the purpose of Youm-e-Ilhaq-e-Pakistan is to reaffirm that Kashmiris are committed to achieving freedom from the tyrannical occupation of India.
He further said, "India has belligerently occupied Kashmir and it is committing atrocities on the people of Kashmir," adding that Pakistan has raised voice against the Indian atrocities in IoK at every international forum.
He also condemned India's move to change the demography of the valley. In this regard, he said that India is violating UN Security Council resolutions on Kashmiris' right to self-determination.
The President also urged the United Nation and the international community to play its role in implementing UN resolutions regarding the Kashmir issue.
Earlier today (Sunday), on the occasion of Youm-i-Ilhaq-e-Pakistan, Prime Minister Imran Khan expressed his support for the Kashmiris in their struggle for self-determination.
PM Imran also vowed to continue fighting for Kashmiris who have been hit hard by India's illegal annexation of Indian Occupied Jammu and Kashmir (IOJ&K) on August 5, 2019.