Justice Isa's wife claims family receiving death threats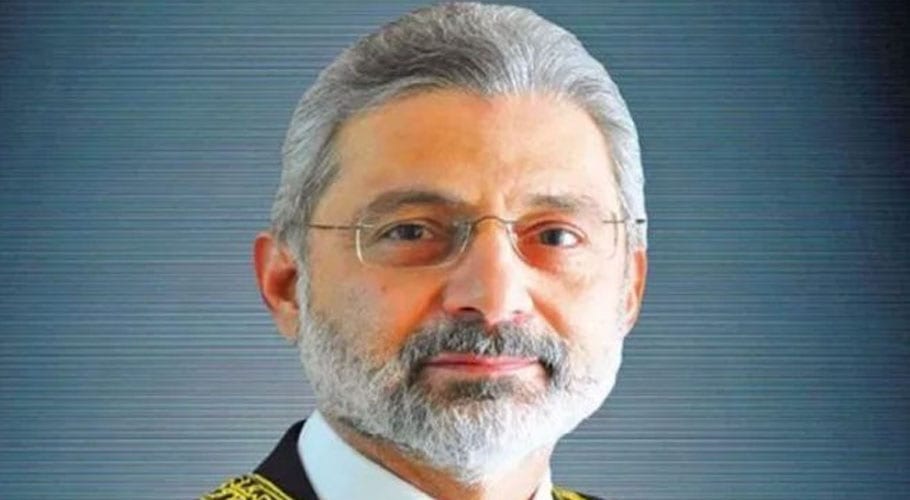 ISLAMABAD: Supreme Court's judge Justice Qazi Faez Isa has recently received death threats five days after a presidential reference was quashed against him.
The news was confirmed by Sarina Faez Isa, wife of Justice Qazi Faez Isa. She even lodged a complaint at Islamabad Police stating, "I am the wife of Mr. Justice Qazi Faez Isa, who is a judge of the Supreme Court of Pakistan and whom a death threat has been extended."
She wrote in her application submitted with SHO Islamabad Secretariat Police Station in person that her father is very seriously ill and today is the first day she had stepped out of the house. "I do not want to also lose my husband," she added.
The Capital Police confirmed this latest development by telling this correspondent that they have received the said application and processing it under the law.
Sarina also said that many powerful people were not happy with her husband and she suspected the death threat was in continuation of what they have been facing.
Last week, Supreme Court had quashed the presidential reference filed against Justice Isa as well as the Supreme Judicial Council (SJC) proceedings that were started on the basis of the reference.
Read more: SC to announce reserved verdict in Justice Isa's case today