Justice Gulzar Ahmed takes oath as 27th Chief Justice of Pakistan
ISLAMABAD: Justice Gulzar Ahmed on Saturday took oath as Chief Justice of Pakistan (CJP) at the President's House

in the federal capital.
Justice Gulzar Ahmed replaces Justice Asif Saeed Khosa who retired on Friday. Justice Khosa and Justice Gulzar were among the judges to issue the Panamagate verdict disqualifying former prime minister Nawaz Sharif.
During the ceremony, President Arif Alvi administered the oath to Justice Gulzar Ahmed as he became the next chief justice. Prime Minister Imran Khan, Chairman Senate Sadiq Sanjrani, Speaker National Assembly Asad Qaiser, cabinet members and services chiefs also attended the ceremony.
Read more: Media misrepresented my stance on Musharraf verdict: CJP Khosa
Born in 1957 in Karachi, Justice Gulzar started his practice at the Sindh High Court (SHC) in 1986. He became a Supreme Court advocate in 1988 and later become a SHC judge in 1992. Justice Gulzar is serving as a Supreme Court judge since November 16, 2011.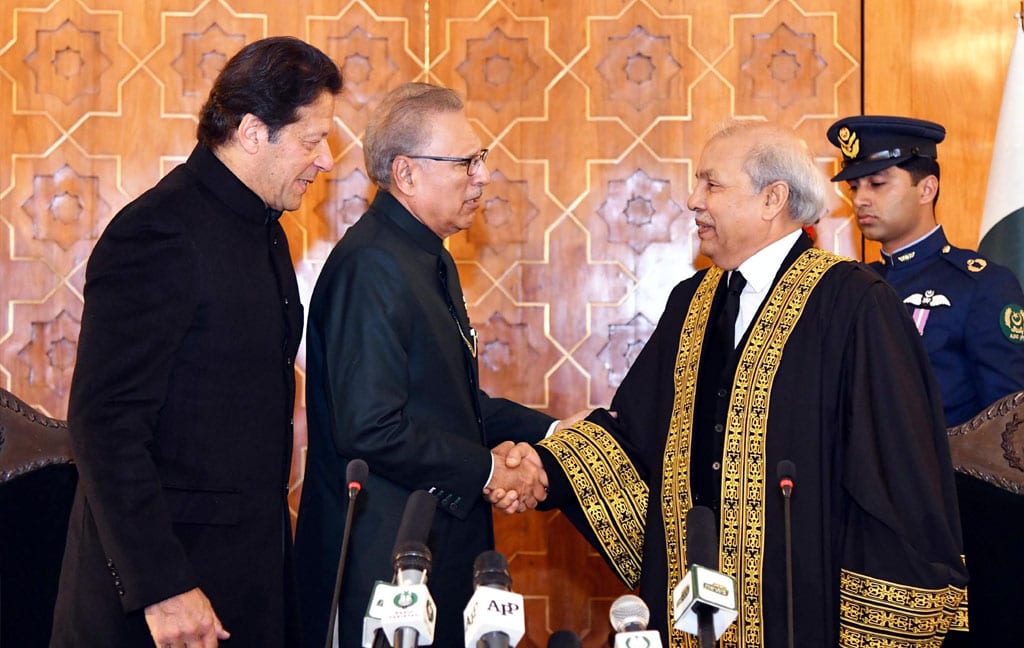 Justice Gulzar had remained the part of benches which announced various landmark and high profile judgments. Justice Gulzar was also part of the bench which disqualified Nawaz Sharif in the Panama case.
Justice Gulzar is seen as an expert on civil and corporate law. He has remained part of the benches on several important matters, including constitutional amendments, military courts, Panamagate, restoration of Karachi Circular Railway, and removal of encroachments.
Justice Gulzar Ahmed remained acting Chief Justice of Pakistan from 20th to 28th November 2018 and 13th to 17th May 2019. He will remain at this position till 1st February, 2021.