Islamabad's 'Golden Man' allegedly tortured and beaten by cops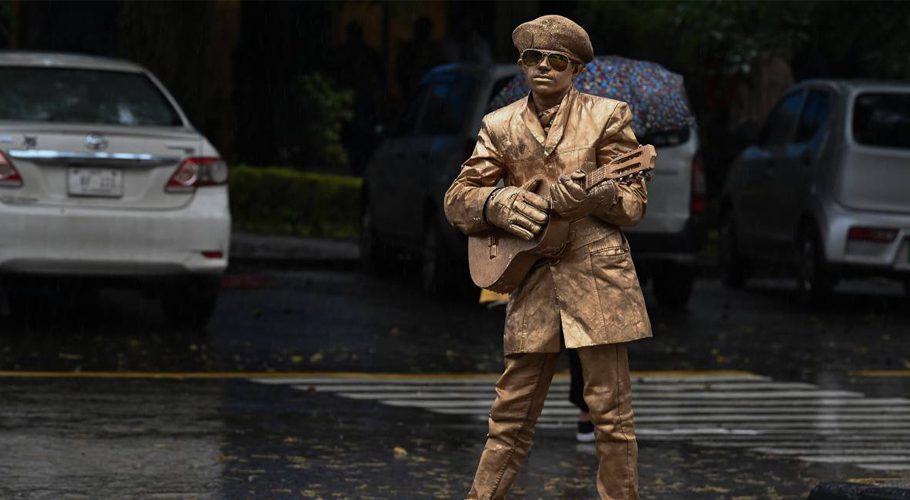 A boy named Muhammad Ahsan, famously known as the Golden Man of Islamabad, has been beaten and tortured by policemen.
The 18-year-old boy in a video message said that he was beaten by a group of criminals on the street and later by the police when he went to lodge a complaint.
Ahsan said that he is going to leave this profession forever as people abuse him. There is no value for talent in the country, he said.
Moreover, Golden Man was recently threatened by Steel Man, another person with a similar act as the Golden Man of Islamabad, who tried to work in the same area.