Indictment of PM Shehbaz, Hamza in money laundering case postponed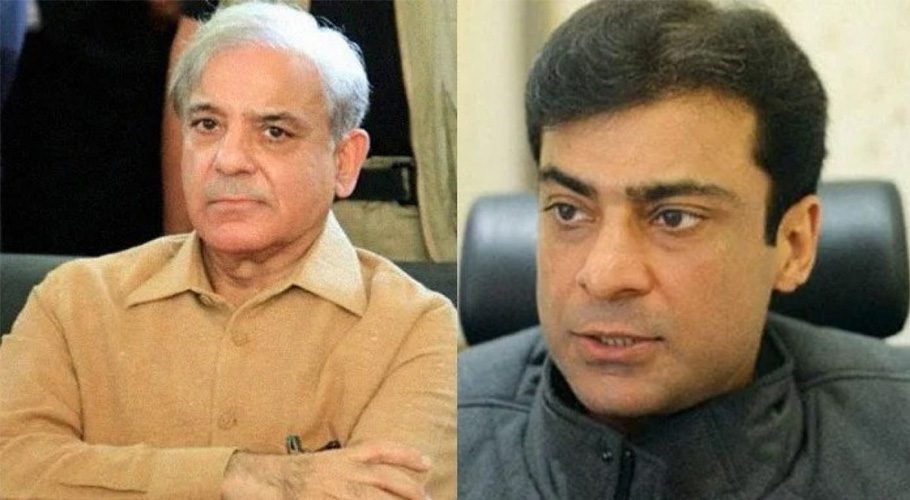 LAHORE: Prime Minister Shehbaz Sharif and Punjab Chief Minister Hamza Shehbaz have skipped the hearing of a money laundering case.
According to details, a special Central Court in Lahore heard a case against PM Shehbaz Sharif and Punjab CM Hamza Shehbaz Sharif regarding money laundering of Rs 16 billion through Sugar Mills business.
The Punjab chief minister appeared in the Lahore Special Central Court and completed his attendance while his father did not appear and filed a one-day apology. During the court proceedings, Amjad Parvez, counsel for the prime minister, stated that PM Shehbaz Sharif was abroad for a medical check-up and had a problem with his back.
On which the apex judge remarked that Shehbaz Sharif should change the schedule of his visit abroad. Amjad Parvez, counsel for the prime minister, said that in the previous government, no one mentioned crime in the statements of witnesses against us, but in this case, former interior minister Sheikh Rasheed sat in front and wrote the statements of witnesses.
In addition, the court granted the PM's request for an apology and again on May 21 summoned the prime minister and the Chief Minister for indictment and extended their interim bail. On the other hand, according to sources, PM Shehbaz Sharif will visit the United Arab Emirates today and will also offer condolences on the death of Khalifa bin Zayed Al Nahyan.