Indian military planes drop weapons in Afghanistan
KABUL: Two Indian planes landed in Afghanistan's Kandahar dropped ammunition in the guise of airlifting its team of a diplomatic mission serving there, according to local media outlets.
According to the media reports, two C-130 planes of India landed in Afghanistan's Kandahar to provide weapons to the Ashraf Ghani governmnet to be used against the Afghan Taliban in case of a civil war.
The entire episode exposed the double game of the Indian authorities, who on one hand are trying to engage the Taliban in Doha in talks while on the other hand providing the Afghan forces with ammunition to be used against them.
In the pictures, it can be seen that weapons were being unloaded from planes arriving at Kabul and Kandahar airports. The plane on July 10 dropped 40 tonnes of ammunition of 122-mm cannon and delivered the same consignment the next day.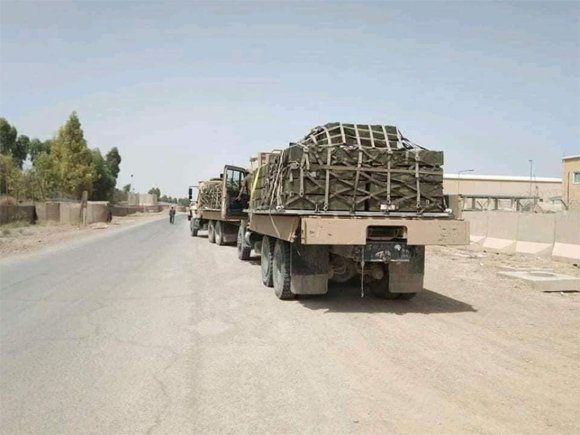 With the rapid advance of the Taliban towards the capital Kabul, the Narendra Modi regime has been left with little option but to order an evacuation of its staff from Afghanistan.
A high-level security official confirmed news reports about the evacuation of the Indian officials from its various consulates spread across Afghanistan. The staff leaving the Afghan Consulates comprises of a few diplomats and a large number of Research and Analysis Wing operatives, working on cover positions.
A senior Pakistani security official confirmed reports that the Indian Air Force C17 Globemaster aircraft were being used to evacuate staff from Kandahar and Kabul to Hindon Air Force Station, in Uttar Pradesh India.