India marks centenary of legendary filmmaker Satyajit Ray
MUMBAI: India is celebrating the birth centenary of one of greatest director and filmmaker Satyajit Ray.
Today marks the centenary of Ray, the Indian master who won an honorary Oscar in 1992, shortly before his death, and remains the country's best known filmmaker internationally.
Ray debuted with "Pather Panchali" (1955) the first part of the magisterial Apu Trilogy, which won best human document at Cannes. The Trilogy includes "Aparajito" (1956) and "Apur Sansar" (1959).
He won top awards at the Berlin film festival numerous times, for "Pather Panchali," "Aparajito," "Mahanagar" (1963), "Charulata" (1964), "Nayak" (1966) and "Ashani Sanket" (1973).

At Venice he won for "Aparajito" and "Seemabaddha" (1971), culminating in a career Golden Lion in 1982. He also won a British Institute Fellowship in 1983 to go with the London Film Festival's Sutherland Trophy for "Apur Sansar." In 1987, the government of France awarded him the Legion of Honor.
In India, Ray's films won 36 times at India's National Film Awards and he was also accorded the Dadasaheb Phalke Award and the Bharat Ratna, the country's highest film and civilian awards respectively.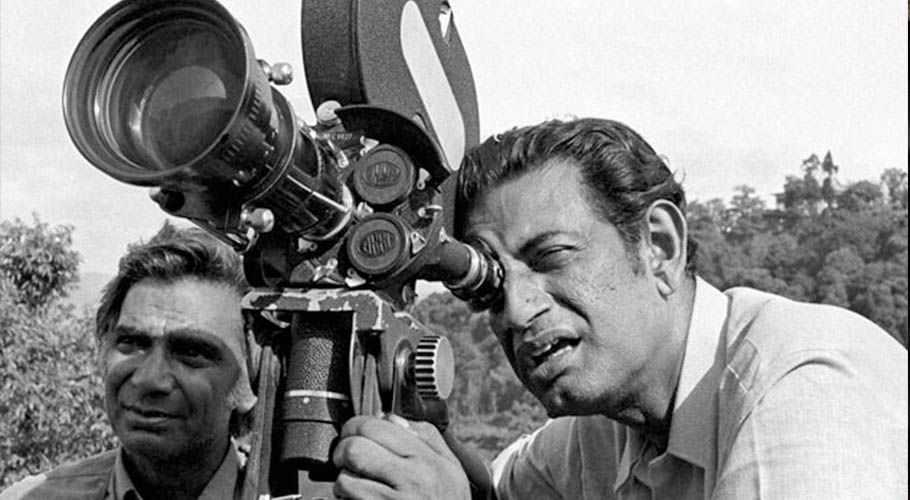 The Indian government has newly instituted the Satyajit Ray Lifetime Achievement Award for Excellence in Cinema, and the country's various film bodies are organizing year-long centenary celebrations.
Ray was born on this day in 1921 in Calcutta into a creative family and started his career in advertising. His grandfather and father were men of many talents whose range of interests extended well beyond cinema.
A young Ray had grown up watching Hollywood movies, so when his ad agency sent him to London for higher training, he spent most of his time in the company of films and started "losing interest in advertising in the process."
During this trip, he saw Vittorio De Sica's 'Bicycle Thieves' (1948), a neo-realist Italian masterpiece of post-War despair and was entranced by its simplicity and humanism.
Back in Calcutta, he heard that Jean Renoir was in town and walked straight into the hotel where the great French filmmaker was staying to confide in his own dreams of making a movie someday. Renoir, who was location-scouting for 'The River in Calcutta' at the time encouraged him as began his journey in films.
Ray's landmark debut, Pather Panchali was made on a shoe-string budget in 1955 with a mostly non-professional cast. The Apu Trilogy was an instant success. It marked a new era and cemented Ray's status as an auteur and is today deemed the zenith of Indian cinema's achievement.