India gave a befitting response to those coveting our territory: Indian PM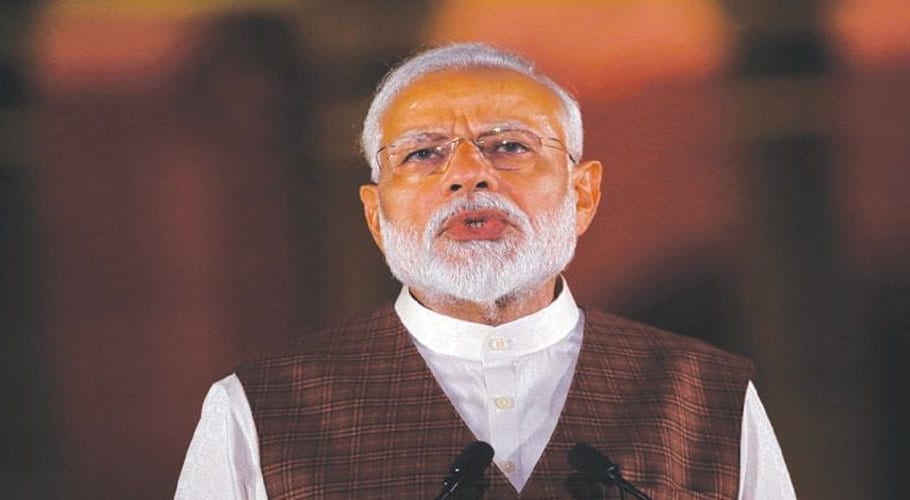 NEW DELHI: Indian Prime Minister Narendra Modi, while referring to the "violent faceoff" with China, said that India gave a befitting response to those who eyed Indian territory.
Modi during his monthly radio programme said, "In Ladakh, a befitting reply has been given those coveting our territories," adding, "India knows how to maintain friendships but it can also look someone in the eye and retaliate, and give an apt reply." However, he did not mention China by name.
Narendra Modi further said, "Our brave soldiers have shown that they will not let any harm be done to Mother India's pride. India bows to our brave martyrs. They have always kept India safe."
Under an old agreement between the two nuclear-armed Asian giants, no shots are fired at the border, but there have been fisticuffs in recent years between border patrols.
According to Indian officials, soldiers were hit with clubs studded with nails and stones during the brawl that erupted on June 15 in the remote Galwan Valley. The rival armies have been eyeball-to-eyeball at their border for decades, but it was the worst clash since 1967.
Earlier On Wednesday, both sides "agreed to resolve the existing situation peacefully" following talks through video conference under the Working Mechanism for Consultation and Coordination on border affairs.