India confirms participation in Kabaddi World Cup in Pakistan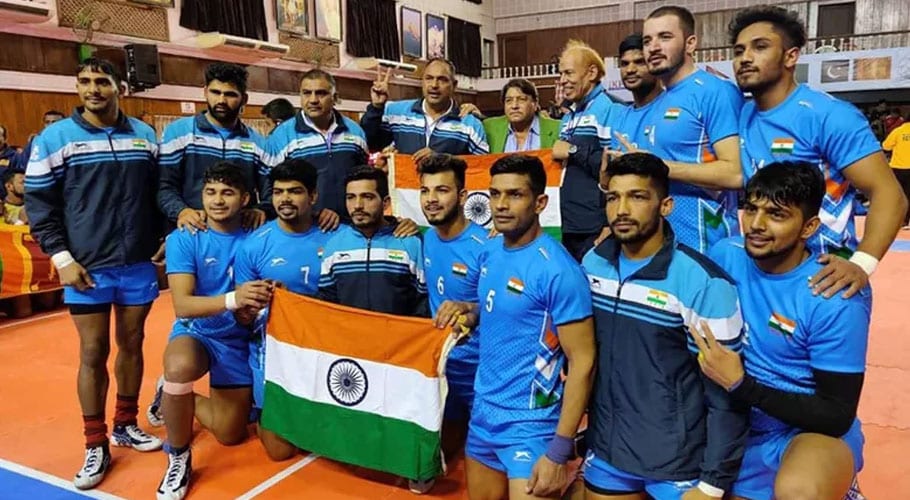 Arch-rivals India has confirmed their participation in the Kabaddi World Cup, set to begin from February 9 in Pakistan.
Talking to media, Secretary-General of Kabaddi Federation Rana Sarwar confirmed the news and said that ten teams are participating in the world cup including India.
He said that Government of Pakistan has also issued NOCs to the Indian players.
Rana Sarwar said that the preparations for the Kabaddi world cup were in final stage, adding that the president of Kabaddi Federation Chaudhry Shafa Hussain was making every possible effort to make the world cup a successful event.
Talking on the occasion, the head coach Tahir Waheed has said that all the selected players were working hard in the training camp in Islamabad.
It is worth mentioning here that the tournament will start in Lahore from February 9. The matches will take place in Lahore, Faisalabad, Kartarpur and Nankana Sahib, with the final to be held in Lahore.