Incumbent NA speaker has no authority to accept our MNAs resignations: PTI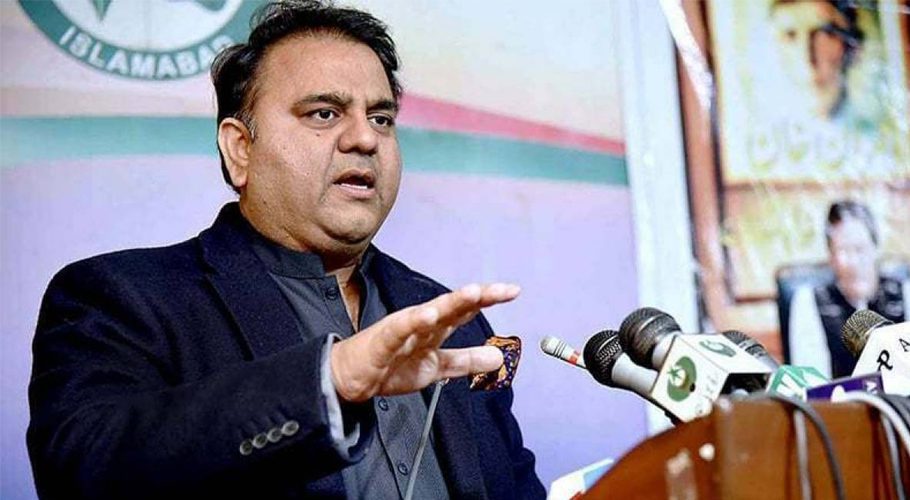 LAHORE: Pakistan Tehreek-e-Insaf senior leader Fawad Chaudhry has said that incumbent Speaker National Assembly (NA) Raja Pervaiz Ashraf has no authority to accept the resignations of PTI MNAs.
Talking to journalists in Lahore on Friday, Fawad Chaudhry said that the incumbent NA Speaker has no authority to accept resignations of PTI lawmakers as former deputy speaker Qasim Suri had already accepted 130 resignations when tendered.
Meanwhile, in a tweet, Fawad said that it is an illusion that the federal government will be able to stage by-elections on the vacated seats as the country is moving towards new general elections.
The former federal minister went on to say that the federal government cannot stop the general elections from happening.
It is pertinent to mention here that NA Speaker Raja Pervaiz Ashraf accepted the resignations of 11 Pakistan Tehreek-e-Insaf (PTI) Members of the National Assembly.
The government accepted the resignations of 11 PTI MNAs including Shireen Mazari, Ali Muhammad Khan, Ijaz Shah, Farrukh Habib, Shandana Gulzar, Fazal Muhammad, Fakhar Zaman, Abdul Shakoor Shad, Jameel Ahmed and Akram Cheema.
Earlier today the Election Commission of Pakistan (ECP) de-notified 11 PTI's MNAs.