Pakistanis are celebrating Eid-ul-Adha today with religious zeal and fervor. Eid prayers' congregations were held at mosques, Eidgahs and open places in all cities, towns and villages.
People offered the sacrifice of animals to follow the Sunnah of Hazrat Ibrahim (AS).
Some of the pictures:
People are seen offering Eid prayers.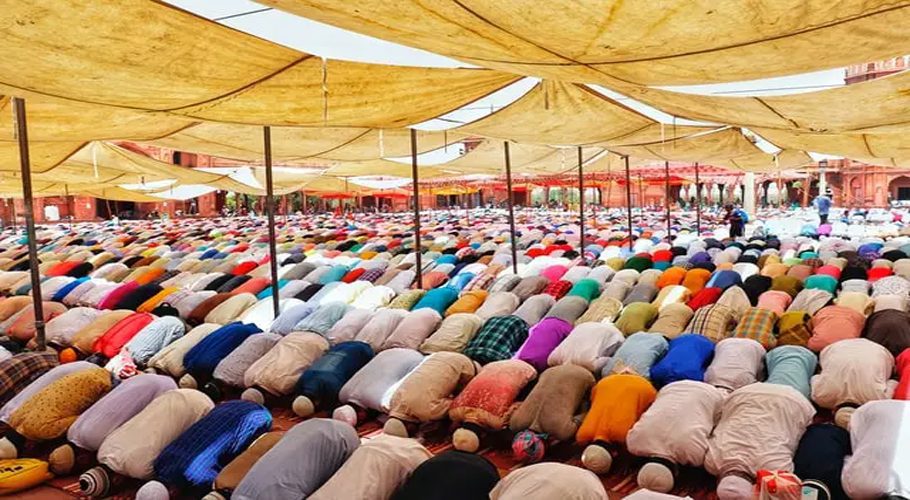 Sacrificial animals being transported.
        Sacrificial goat being weighted in the mandi.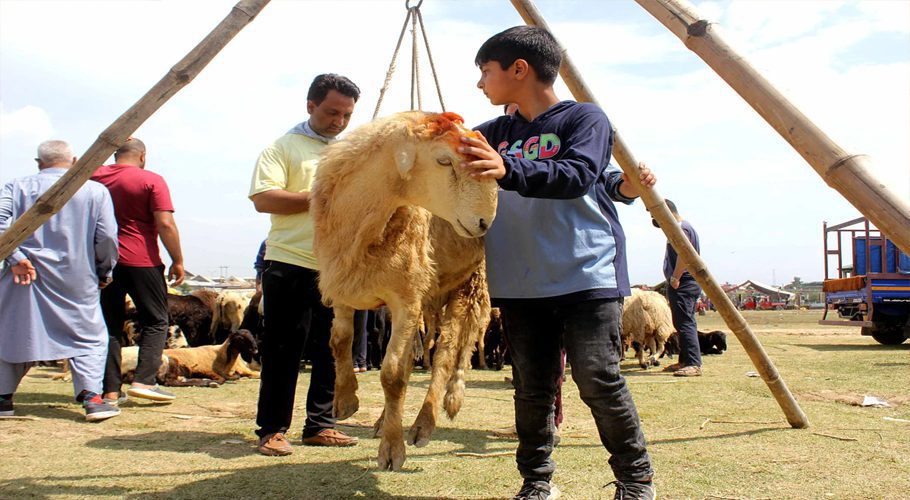 Children enjoying with their sacrificial animals.
         Young Muslim men prepare to slaughter an ox after Eid al-Adha prayers.