I'm innocent in drug case: claims Sanaullah by holding Quran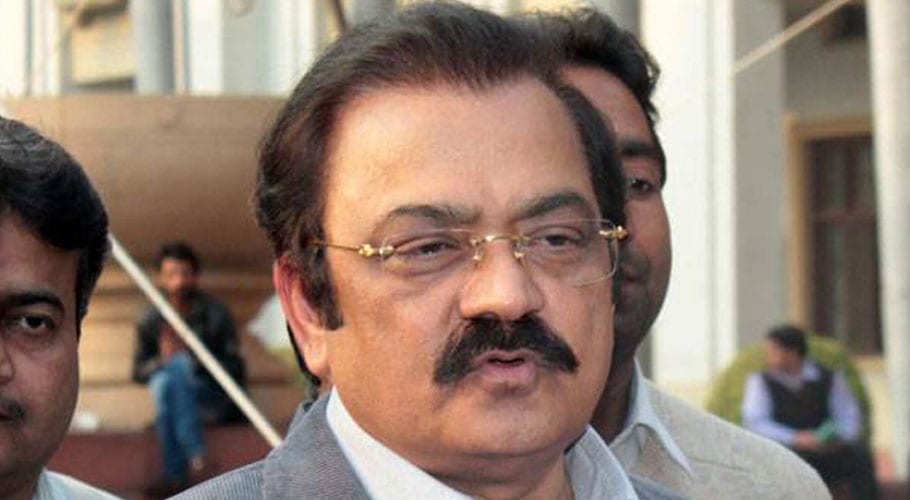 ISLAMABAD: Pakistan Muslim League-Nawaz (PML-N) leader Rana Sanaullah has claimed that he was innocent in the drug case by holding a Holy Quran in his hands.
Rana Sanaullah, during a National Assembly session, while holding the Holy Quran in his hands, claimed, "I'm ready to pass through any process to prove my innocence."
Speaking at the floor of the National Assembly, Sanauallah also demanded to form a cabinet committee to probe the narcotics case which was filed against him and said that every citizen had a right of a fair trial.
Sanaullah highlighted the incident when he was arrest by the Anti Narcotic Force in the narcotics case, that he was arrested at the Toll Plaza after being stopped by the officials. The guards and the driver were also taken into custody.
He added that he was informed by the ANF police station and on the next day that a 15 kg heroin was recovered from his vehicle.
According to him, he was never interrogated by the ANF officials to prove the video footage to prove him wrong.
Read more: Evidence against Rana Sanaullah will presented at right time: ANF
Sanaullah was released from prison on 26th December after the Lahore High Court (LHC) grant him bail. He was arrested on 1st July over the drugs smuggling charges.