ICJ to hear Rohingya Muslims genocide case on Dec 10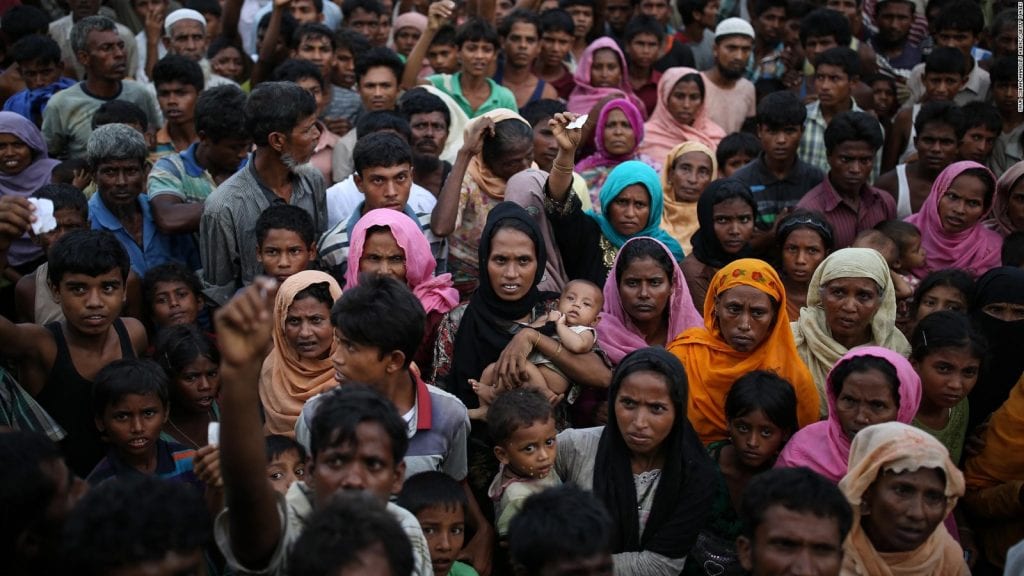 THE HAGUE: In Hague, the lawyers pressing a case against Myanmar for alleged genocide against its Muslim Rohingya minority will next week ask judges to order immediate action to protect them from further violence.
During three days of hearings starting Dec. 10, it will ask the 16-member panel of U.N. judges at the International Court of Justice (ICJ) to impose "provisional measures" to protect the Rohingya before the case can be heard in full.
READ MORE: United States resumes talks with Taliban in Qatar
West African nation Gambia last month launched a case at the International Court of Justice (ICJ), the UN's top court in The Hague, while rights groups have filed a separate lawsuit in Argentina.
The International Criminal Court (ICC) also approved an investigation into the 2017 military crackdown that forced some 740,000 Rohingya to flee into Bangladesh.
UN investigators last year branded the bloody expulsion a genocide, and called for the prosecution of top generals — including the powerful army chief.
They also accused civilian leader and one-time democracy icon Aung San Suu Kyi and her government of complicity in the atrocities.
The UN´s top court, the International Court of Justice (ICJ), is based in The Hague and was set up after World War II to rule on disagreements between member states.
It normally deals with issues of international law such as border disputes, but can also rule on alleged breaches of UN conventions.
READ ALSO: Curfew & communication blockage enters 125th day in IoK
Gambia, a tiny, mainly-Muslim state, filed a complaint on behalf of the 57-nation Organisation of Islamic Cooperation (OIC) accusing Myanmar of breaching the 1948 UN Genocide Convention.
Leading the charge is Gambian justice minister Abubacarr Tambadou, a former genocide prosecutor at the International Criminal Tribunal for Rwanda.
The first hearings will be on December 10-12, when the court is expected to order interim measures to prevent any further genocide or destruction of evidence.
In a shock move, Myanmar civilian leader Aung San Suu Kyi announced she will personally travel to the court to lead the defence team.
A ruling against Myanmar could mean an order to remedy the genocide and to offer reparations to the Rohingya.
But it would be largely symbolic and difficult to enforce.
The International Criminal Court (ICC), also in the Hague, investigates war crimes but is focused on individual, not state, responsibility.
READ ALSO: Saudi Shura Council chief calls for lifting of curfew in IOK
Myanmar has not signed up to the ICC, but last year the court launched preliminary investigations on the basis that Bangladesh — where the Rohingya are refugees — is a member.
On November 14 judges backed a request for a full probe into allegations of crimes against humanity over the crackdown.
This could ultimately lead to arrest warrants being issued for Myanmar´s generals.
But the process is lengthy, requiring participation from Bangladesh and — somewhat implausibly — Myanmar to hand over suspects.
Another option could be for the ICC to create an ad hoc or mixed tribunal similar to ones created for Rwanda, Yugoslavia, Lebanon and Cambodia.
But again this would, in theory, require cooperation from Myanmar authorities.