Hamas battles Israeli forces in north Gaza as Netanyahu denies hostage deal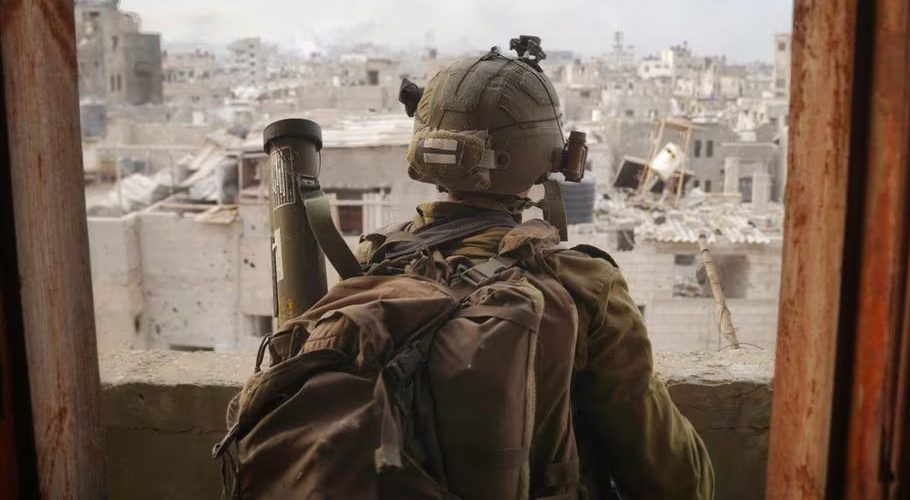 GAZA: Hamas militants battled Israeli forces trying to push into Gaza's largest refugee camp on Sunday and Israeli air strikes to the south killed dozens of Palestinians, witnesses said, as a U.S. media report of a nascent hostage release deal was denied.
The Washington Post said on Sunday that U.S. mediators were close to a deal between Israel and Hamas to free dozens of women and children held hostage in Gaza in exchange for a five-day pause in their war that would help boost emergency aid shipments to Gaza civilians, citing people familiar with the matter.
The Post had reported on Saturday that a tentative deal had been reached, and this was denied by Israeli Prime Minister Benjamin Netanyahu and U.S. officials, with a White House spokesperson saying efforts were continuing to clinch a deal.
Reuters reported on Nov. 15 that Qatari mediators had been seeking a deal between Israel and Hamas to exchange 50 hostages in return for a three-day ceasefire, citing an official briefed on the talks. At the time, the official said general outlines had been agreed but Israel was still negotiating details.
Israeli forces invaded late last month after a devastating aerial blitz in response to Hamas's shock Oct. 7 attack, and say they have wrested control of large areas of the north and northwest and east around Gaza City.
But guerrilla-style Hamas resistance remains fierce in pockets of the heavily urbanised north including parts of Gaza City and the sprawling Jabalia and Beach refugee camps, according to Hamas and local witnesses.
Witnesses reported heavy fighting overnight between Hamas gunmen and Israeli ground forces trying to advance into Jabalia, the largest of the enclave's camps with nearly 100,000 people.
Jabalia has come under repeated Israeli bombardment that has killed scores of civilians, Palestinian medics say, with Israel saying the strikes have killed many militants harbouring there.
After daybreak on Sunday, Israel's military called on residents of several Jabalia neighbourhoods to evacuate towards south Gaza "to preserve your safety", in Arabic messages on social media platform X.
Gaza's Health Ministry raised its death toll from the unrelenting Israeli bombardment to 12,300, including 5,000 children. Israel's blitz has reduced swathes of the north to rubble, while some two-thirds of Gaza's population of 2.3 million have been displaced to the south.
In the centre of the narrow coastal enclave, Palestinian medics said 31 people were killed, including two local journalists, in Israeli air strikes targeting a number of houses in the Bureij and Nusseirat refugee camps late on Saturday night. Another air strike killed a woman and her child overnight in the main southern city of Khan Younis, they said.
Hamas's armed wing, the Al Qassam Brigades, said militants killed six soldiers at close range in the village of Juhr al-Dik just east of Gaza City after ambushing them with an anti-personnel missile and closing in with machine guns.
Seven Israeli soldiers were killed in the fighting on Saturday, the military said, without giving details.