Haleem Adil urges citizens to follow safety precautions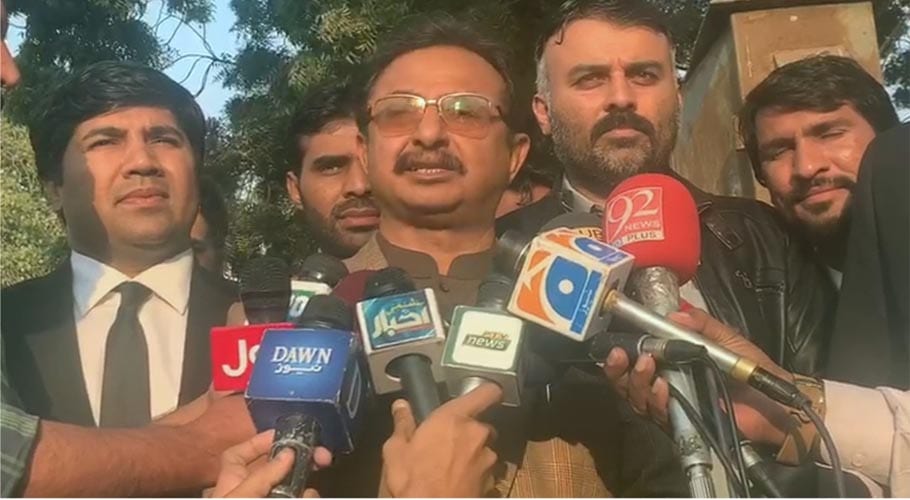 KARACHI: Pakistan Tehreek-e-Insaf (PTI) Vice President and Parliamentary Party leader in Sindh Assembly, Haleem Adil Shaikh has urged the citizens to continue following precautions to limit the spread of novel coronavirus.
Haleem Adil appealed the people to stay in their homes to protect themselves and their families from coronavirus. He maintained that the citizens should not go out until it is necessary.
He expressed these views, after attending the funeral prayers of Naheeda, a minor maid who become victim of the ill-fated plane crash which claimed 97 lives and injured others in the Model Colony on May 22 Karachi's  Malir district.
The PTI leader said that the girls who suffered burn injuries in PIA plane crash are not being given with proper treatment at Burn Center of the Civil Hospital Karachi.
He said that the injured girls could be provided better treatment and shifted to another hospital if their families come up with this demand.
Haleem Adil Shaikh said that a cheque of Rs 1 million would be handed over to the bereaved family of Naheeda by the Pakistan International Airlines (PIA) and the family would also be helped in other ways.
He said that the other girls who were under the treatment would also be provided with Rs. 0.5 million each.
Adil said that Sindh Governor Imran Ismail had also visited the Burns Center to esquire about the health of injured girls.
He said that Naheeda was helping, by working at people's homes, her mother who was recently divorced.