Gunmen kill 11 coal miners in Balochistan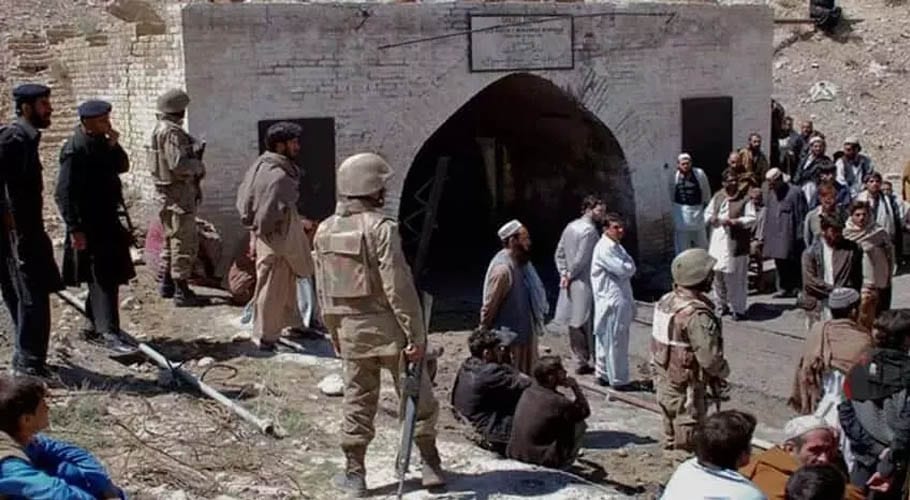 QUETTA: Six coal miners were killed and four others injured after armed men opened fire at them at the Machh coalfield in Balochistan on Sunday. 
According to police sources, a group of unknown armed men took the coal miners to nearby mountains where they opened fire on them. As a result, 11 killed and four others sustained severe bullet injuries. The injured were said to be in critical condition. 
The injured were taken to the Machh hospital for treatment. Soon after the incident, police and FC personnel have arrived at the coal mine and started further investigation.
Earlier, six people of the Shia Hazara community were killed and one injured when gunmen opened indiscriminate fire at their vehicle in the Mach area of Bolan district.
Sources disclosed that four gunmen on two motorcycles opened indiscriminate fire at the vehicle carrying seven coal miners in Mach. Subsequently, six coal miners were killed and one sustained injuries.
The victims were traveling from Mach to their coal company when their vehicle was targeted by militants, sources added. In a separate incident, armed militants killed one person and injured two others in Balochistan's militancy-hit Khuzdar district.
A police official said two motorcyclists opened fire at Zero Point Khuzdar and gunned down one person while injuring two others.