Green Line bus service: What perks can citizens avail from the transport?
The PTI government has fulfilled the promise of modern transport for the citizens of Karachi. Today, Prime Minister Imran Khan will inaugurate the Green Line bus service, the details of which have come to light.
The prime minister and the leadership of PTI Sindh said that the Green Line bus service is a great gift of the federation for Karachi which was eagerly awaited by the people of Karachi. The project will start work from December 25 this year to January next year.
Project details
Around 80 buses have been brought in the Green Line bus service for which more than 20 stations have been set up while around 200 drivers have been trained to operate these buses. GreenLine buses have state-of-the-art facilities compared to regular buses available in Karachi.

Facilities available in buses
The people of Karachi will not only be able to travel using the Green Line bus service but will also be able to use Wi-Fi for internet access and TV screens for entertainment. Inside the bus, there will be cockpit cabins for the driver.
The fully air-conditioned bus service will have a separate area for the disabled. Passengers will also be able to use the charging port in case the battery of the mobile is down during the journey.
Introductory fare and card
Initially, the minimum fare for green line buses has been fixed at Rs 15 and the maximum at Rs 55. Starting the journey from Surjani Town, the green bus will go to the exhibition square and then return to Surjani with a roundabout.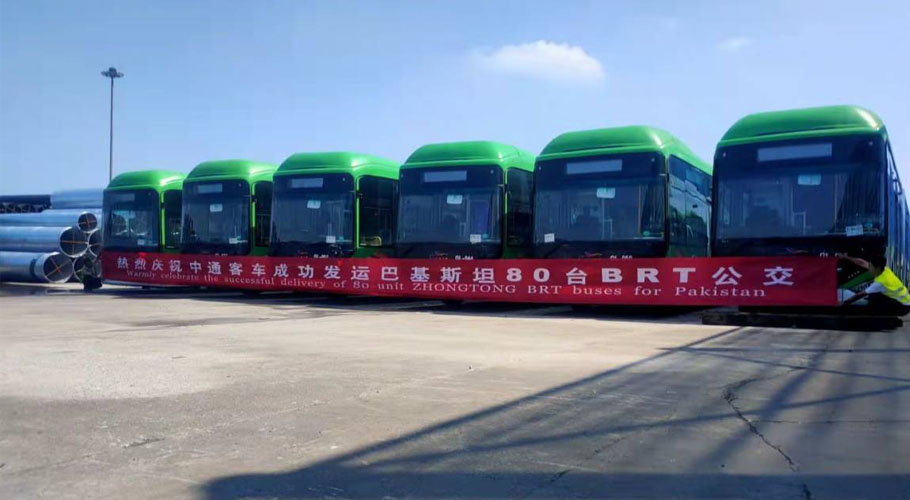 Generally, those traveling by bus in Karachi have to pay a minimum fare of Rs. 20 and a maximum of Rs. 80 for transportation from one place to another in the city and in some places there have been complaints of overcharging.
The new green line bus project for the citizens of Karachi will start work this month. The start date of the commercial operation is set for December 25. Any passenger will be able to avail of the facility of transportation on the bus by purchasing a card of Rs.100 for a whole day.
Other information
This is not a new project. The first consignment of the Green Line Bus project, which has been delayed since 2016, reached Karachi in September this year. One bus can carry 200 to 250 people.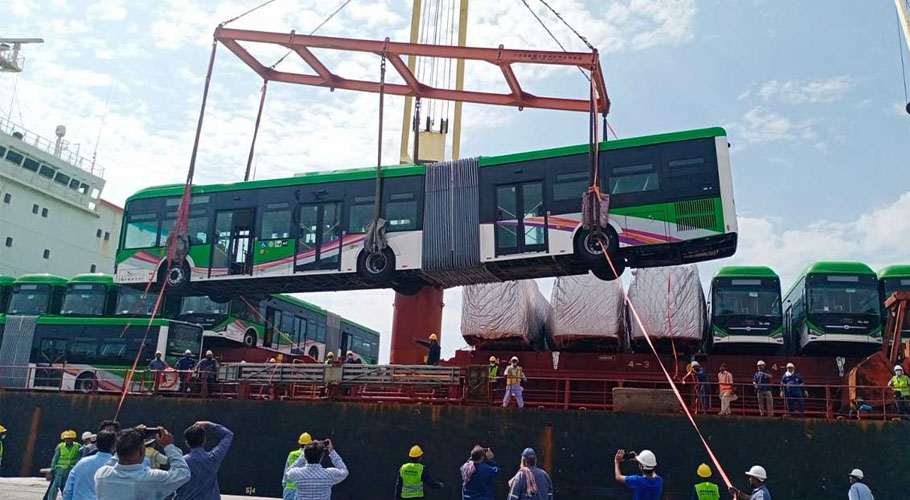 Federal Minister Asad Umar said that the Green Line corridor is 22 km long on which 135,000 passengers of Karachi will be able to travel daily under the Green Line project.