Govt land illegally occupied in Karachi's Orangi Town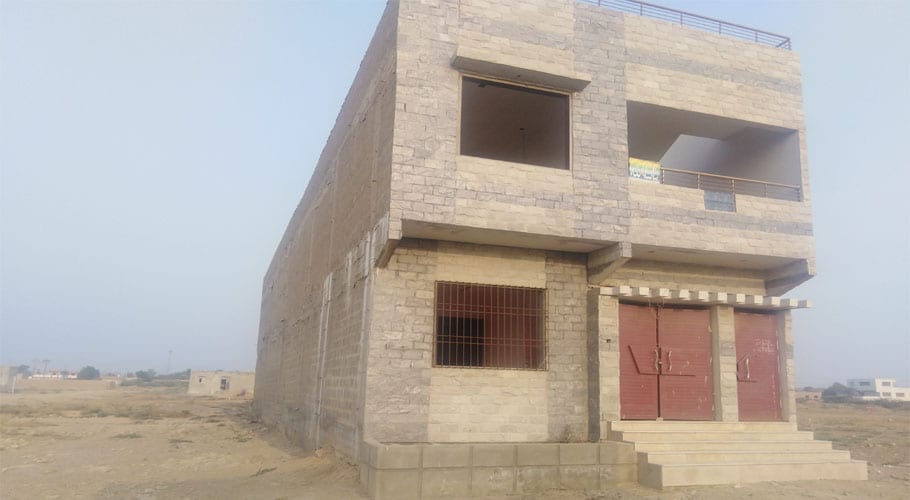 KARACHI: With the formation of private housing societies in Karachi's Orangi area, government lands in the Gulshan-e-Zia Colony have occupied under the patronage of corrupt government officials.
According to sources, government land in Gulshan-e-Zia Colony being forcibly seized by land gabbers with the connivance of the Deputy Commissioner West, influential political leaders and local police.
Sources said political mafia and land grabbers have started to sell illegal plots to naive people by illegally forming residential societies in the area.
Sources claimed that the "Land grabbers are active on the said land under the patronage of Deputy Commissioner West Fayyaz Solangi. While the land is legally owned by the Karachi metropolitan's Orangi project," sources added.
In this regard, Deputy Director, Katchi Abadi Orangi Project, Aqeel Ahmed and Deputy Director, Gulshan-e-Zia,  Jalis Sami clarified that Karachi Municipality is filing a case for implementation of KMC Resolution No. 566 of 2009.
They said the claim of private individuals on KMC lands is mendacious while the formation of societies on the government's land and selling plots are illegal.
"We will demolish all illegal structures through a grand operation and fake documents from the Board of Revenue and other agencies are not acceptable," the deputy directors warned.
The officials further said Block A to K in the area is KMC land. They said people should refrain from buying and selling lands in Gulshan-e-Zia Colony.
The Deputy Directors said that the investigations on the issue by the anti-corruption teams against the land mafia are underway.
FIR will be registered against the occupants. They appealed citizens to inform them about land gabbers immediately so that an FIR can be registered against them.