Govt aims to help emerging sectors in post coronavirus: Razak Dawood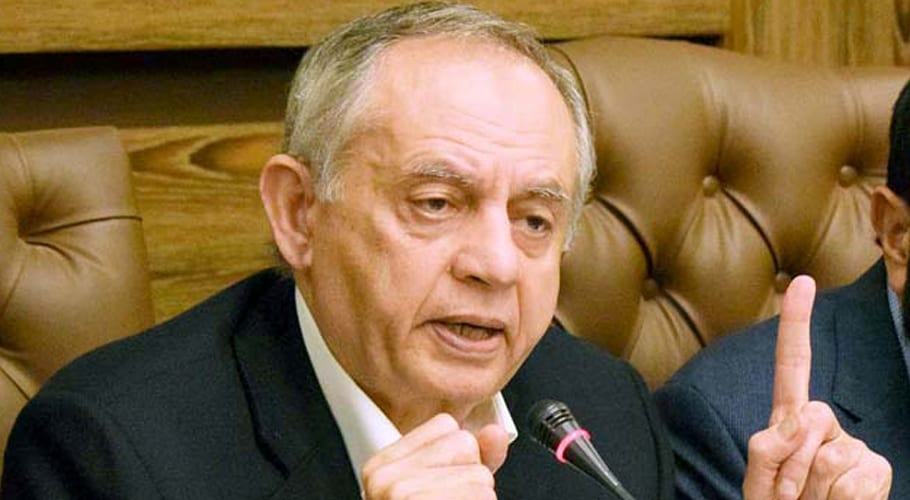 ISLAMABAD: Advisor to Prime Minister on Commerce and Investment, Abdul Razak Dawood has said that the government's aim was not only to facilitate the core export sectors but also to help the emerging sectors after the emergence of Coronavirus outbreak.
According to a press release issued by the Ministry of Commerce, while chairing a meeting of businessmen, the adviser said the COVID-19 pandemic has brought a change in the world and has badly affected the economy.
He said the trade diversification, economies of scales, competitiveness, technology up-gradation, tariff rationalization and encouraging domestic and international investment were the focus of this government.
Razak Dawood underscored that the situation was also an opportunity to reshape the business models, adding that there was a need to be innovative, both domestically and internationally, to explore the opportunities.
In the meeting, the industry representatives admitted the measures taken by the government in the last one and half year which had started paying the dividends before the disruption created by the pandemic.
They proposed that the facilitation steps for decreasing the cost of doing business should be accompanied by steps to address the liquidity issues of the industry, especially the export sector.
The businessmen also shared innovative ideas to encourage domestic manufacturing. They also highlighted different tariff anomalies in different sectors.
The credit availability schemes to further facilitate the export sectors and the non-traditional sectors were also discussed.
The industry representatives recognized the central role played by Abdul Razak Dawood in the formulation of Pakistan's first-ever Mobile Phone Manufacturing Policy and requested that similar steps should be taken for other sectors as well.
Appreciating the ideas put forth by the representative of the businessmen, the Advisor said that Pakistan needs innovative approaches for rapid growth by increasing our share in international as well as domestic markets.
The industry representatives vowed to come up with more proposals within a week after consulting stakeholders in different sectors.