Gen Zubair Mahmood Hayat paid farewell visit to 'Home of Gunners'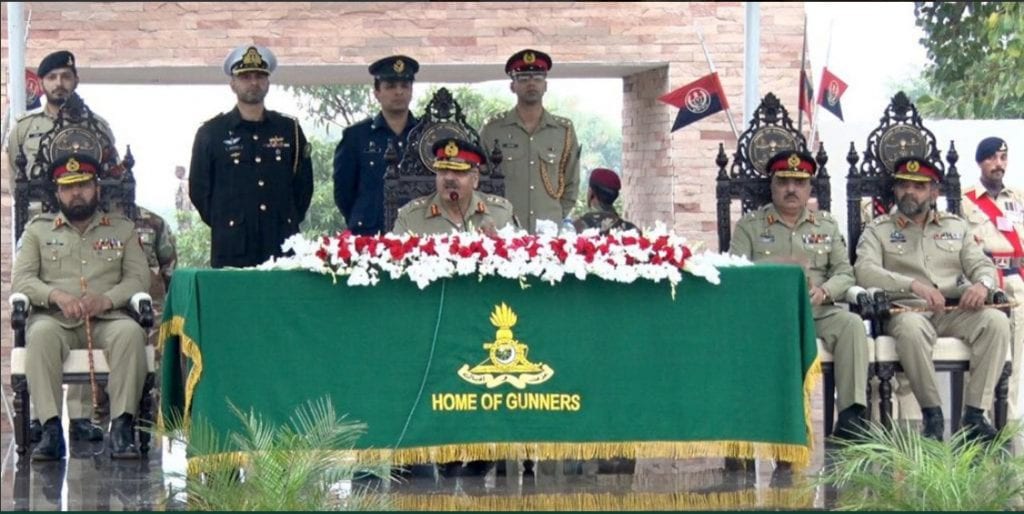 RAWALPINDI: Joint Chiefs of Staff Committee General Zubair Mahmood Hayat who is due to retire in the last week of November visited Artillery Centre, Attock.
The General is making his farewell visits as his three-year term will be completing on the 27th of November this year. According to PRO JSHQ Gen Zubair Mahmood Hayat met with Corps Commander Karachi Lieutenant General Humayun Aziz in Artillery Centre also known as 'Home of Gunners'. Outgoing CJCSC Gen Hayat is also Colonel in Chief of the Artillery Regiment
Earlier CJCSC paid a farewell visit to President Dr. Arif Alvi in Islamabad on Friday. The President lauded the services rendered by the Gen.Hayat for the defense of the country.