GB govt decides two-day complete lockdown for specific time period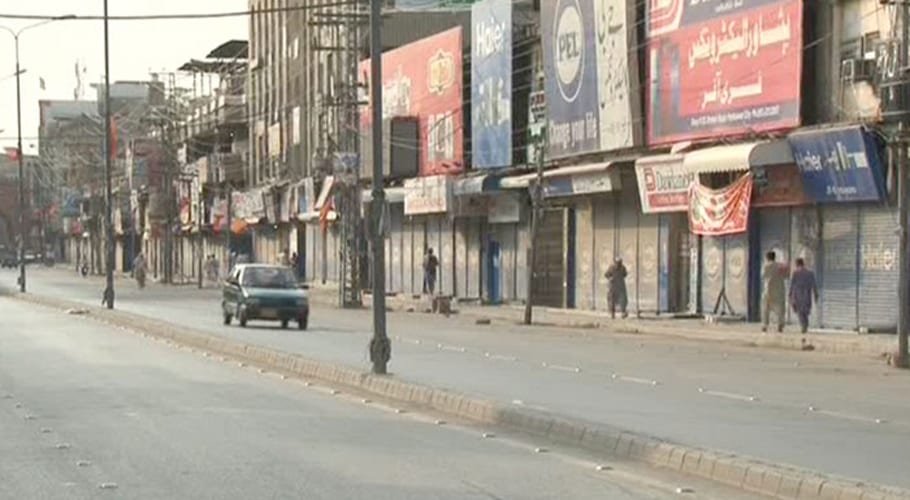 GILGIT: The Gilgit-Baltistan government has decided to place a complete lockdown on two consecutive days for a specific time period.
According to Gilgit's Information Secretary Shams Mir, the region will observe a lockdown from 11 am to 3 pm today and on Friday as a measure to curb the coronavirus from spreading. No trading activity will be allowed during the designated time period, he added.
He also warned that those who will violate the lockdown will be dealt with sternly. Earlier this week, Gilgit-Baltistan Chief Minister Hafiz Hafeez-ur-Rehman said that GB administration had taken strict measures to battle coronavirus across the region.
The patients are being provided with the best healthcare facilities in the isolation facilities across the region, he claimed.
He further added that the protective equipment were also provided to doctors and medical staff deputed at the quarantine centers in different districts of the region. 
The number of coronavirus cases has surged to 4,323 in Pakistan while the pandemic has claimed 64 lives

since its outbreak in the country, which includes 21 in Sindh, 17 in Punjab, 20 in KP, Balochistan 02, and 03 in Gilgit-Baltistan. Meanwhile, 445 people have recovered.
Read more: Saeed Ghani says Sindh govt gave ration to over 212,000 families