Foolproof security arranged for Muharram in Islamabad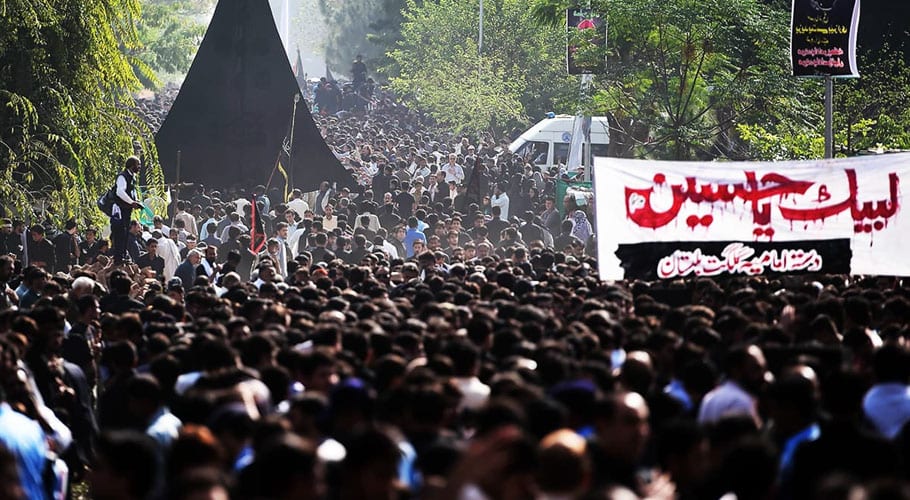 ISLAMABAD: Fool-proof security arrangements have been completed for the mourning procession of Muharram from Sector G6 in Islamabad.
According to the details, mourning processions are taken out of all small and big cities of Pakistan on the occasion of 9th and 10th Muharram every year. The mourning procession of Islamabad will be taken out from Central Jamia Imambargah during the 10th G6/2 which will pass through the designated routes and will end at Central Jamia Imambargah.
Security arrangements are being overseen by DIG Operations Waqar-ud-Din Syed himself. More than 4,000 officers and men of Police, Rangers, FC, Traffic Police, and the bomb disposal squad will be on duty. The mobile service will be partially closed for security reasons.
The main mourning procession will be monitored from the air by helicopter. Fool-proof security arrangements were completed on the designated routes of the procession. Special anti-terrorism commandos are stationed on plazas and on rooftops along the way.
The procession will be monitored by CCTV cameras, drone cameras, and video surveillance. All major and minor routes along the procession route were cordoned off with barbed wire. Alternative routes have been arranged to maintain the flow of traffic. Citizens are urged to avoid unnecessary travel.
It may be recalled that the day of 9th Muharram is being observed today with religious fervor and sectarian harmony to pay homage to the martyrs of Karbala during which processions will be taken out.