FM Qureshi telephones Zealand Deputy PM to discuss IOK situation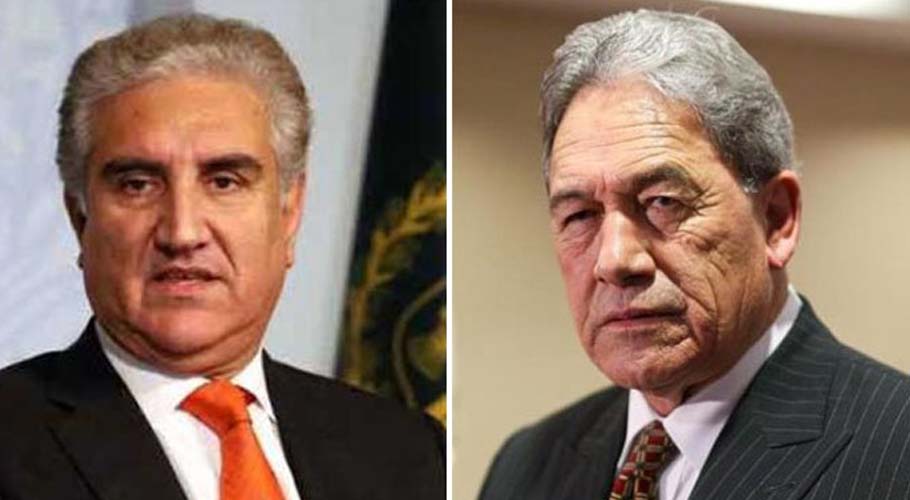 ISLAMABAD: Foreign Minister Shah Mehmood Qureshi in a telephonic conversation with Deputy Prime Minister of New Zealand Winston Peters discussed the situation of Indian occupied Kashmir (IoK) on Thursday.
Shah Mehmood Qureshi, during the telephonic conversation with Peters, discussed the gross human rights violations in Indian occupied Kashmir and worsening security situation.
The foreign minister told the New Zealand deputy prime minister that India abolished the special status of Indian occupied Kashmir through a unilateral step on

5th August

in contravention to the United Nations Security Council resolutions on the issue.
Qureshi pointed out that reports of the international media and human rights organisations had highlighted the humanitarian crisis in Indian occupied Kashmir.
New Zealand Deputy Prime Minister Peters said that his country was following developments in occupied Kashmir closely.
He said that New Zealand is also receiving information about the occupied valley from the Kashmiri community in New Zealand, and his country will continue playing its positive role in this regard.
The foreign minister earlier expressed that he would speak with the UNSG António Guterres about India's human rights violations and the security situation in occupied Kashmir.