FM Qureshi addresses Human Rights Council in Geneva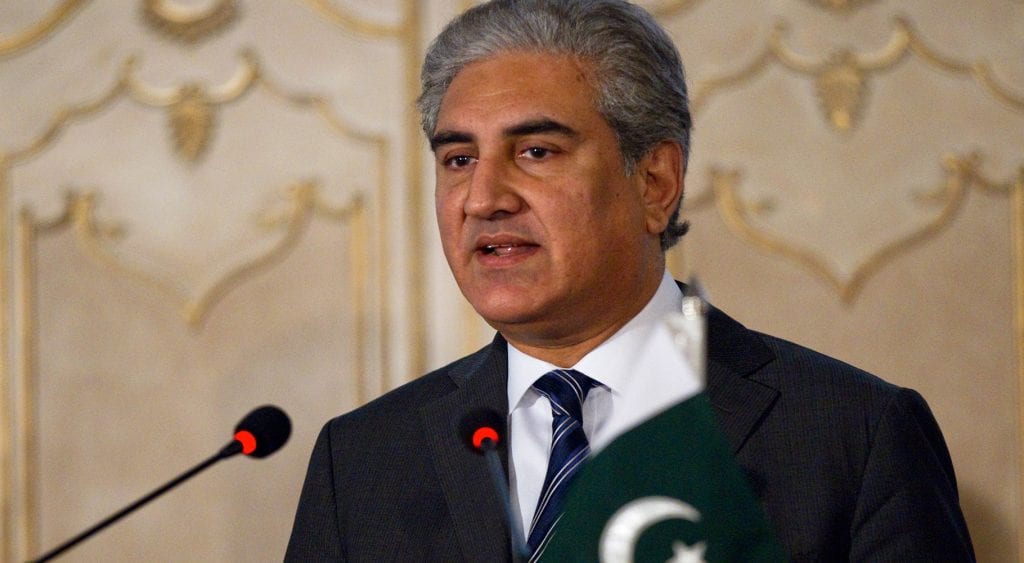 GENEVA: Foreign Minister Shah Mahmood Qureshi on Tuesday said that the international society "must not remain indifferent to the tragedy that is unfolding before our eyes" in occupied Kashmir.
Qureshi was addressing 42nd session of United Nations Human Rights Council in Geneva where he stated that India's recent actions have forced him to knock on the doors of the Human Rights Council, he said: "Today, I have knocked on the doors of the Human Rights Council, the repository of the world's conscience on human rights, to seek justice and respect for the people of Indian occupied Jammu and Kashmir."
"We must not allow this august body to be embarrassed on the world stage. As a founding member of this council, Pakistan feels morally and ethically bound to prevent this from occurring," he stressed, that the world cannot remain indifferent to the atrocities that are being committed by India.
"We must not let political, commercial, and parochial considerations cloud and impair our thoughts and action. We must act decisively and with conviction."
Qureshi urged the UNHRC to "pay heed to the plight of the Kashmiri people" and to address the warning signs of a "looming human catastrophe".
He asked the human rights council to take the following steps:
Urge India to immediately stop the use of pellet guns, end the bloodshed, lift the curfew, reverse the clampdown and communications blackout, restore fundamental freedoms and liberties, release political prisoners, stop targeting human rights defenders, and fulfill obligations under the United Nations Security Council resolutions and various human rights instruments, as required by international law

Take steps to bring to justice the perpetrators of human rights violations of Kashmiris and in this context, constitute a Commission of Inquiry (COI), as recommended by the Office of the UN High Commissioner for Human Rights

Authorise the Office of the High Commissioner and the Human Rights Council's special procedures mandate holders to monitor and report on India's human rights violations in occupied Kashmir and regularly update the council

Call upon India to allow unhindered access to human rights organisations and international media to occupied Kashmir
He began his address today by stating, "basic and inalienable human rights" of the people of occupied Kashmir were being "trampled with impunity by India".
"The people of this occupied land are suffering systematic, and serial, violations of their fundamental freedoms," he said,
"To what end, I ask, Mr. President?" Qureshi said addressing the president of the council.
"History would be a most unforgiving judge if we fail, yet again, the people of this illegally occupied territory, in their moment of greatest peril," he said concluding his address.
Qureshi, speaking to reporters after addressing the United Nations rights forum in Geneva, said that he feels there is "no possibility of bilateral engagement with India" and requested the UN Security Council to take action.