Five arrested over harassing woman at Murree Expressway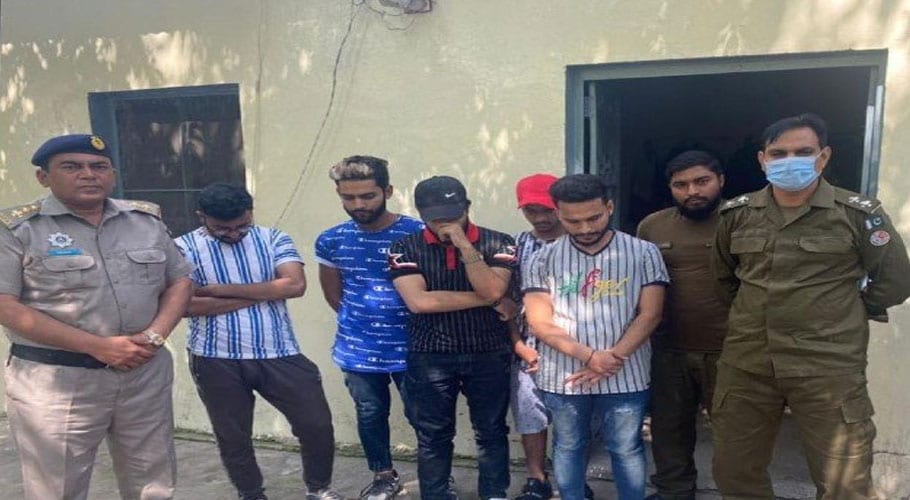 MURREE: The motorway police today (Sunday) have arrested five men for allegedly harassing a woman at Murree Expressway. 
According to details, a woman who was travelling in a vehicle at Murree Expressway was followed and harassed by five men. The woman immediately called the motorway police helpline.
Soon after the call, the motorway police arrived at the motorway police the hooligans and registered a case against them on the complaint of the Motorway police inspector.
A few days earlier, Goodwill Ambassador for World Wildlife Fund (WWF) and award-winning cyclist Samar Khan had claimed that she had been harassed while cycling on an Islamabad road by a motorcyclist.
In a video in which she filmed herself in the middle of a road, Samar Khan termed cycling for women in Pakistan 'not safe' at all. She said that while she was cycling in the capital city Islamabad, a man who was on a bike groped her and sped away.
She attempted to follow him but could not catch him as she was on a cycle. She described the man in a maroon shirt, possibly from an office and carrying a bag.
It is worth mentioning here that the country is already in a state of shock after two horrific rape incidents were reported from Karachi and Lahore.
A five-year-old girl Marwah was raped and then burned to death in Karachi's Essa Nagri. Later, a woman was sexually harassed by two men as she was forced to stop by at Lahore motorway in front of her children.