FIA initiates probe in money laundering charges against Jahangir Tareen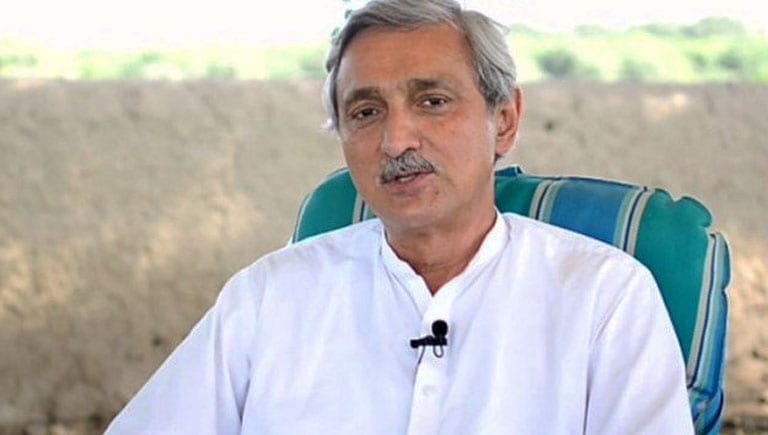 ISLAMABAD: The Federal Investigation Agency (FIA) has initiated an investigation into money laundering charges against Pakistan Tehreek-i-Insaf (PTI) senior leader Jahangir Tareen's JWD Group.
According to sources, the FIA's investigation team written letters to the deputy commissioners of Karachi, Multan, Islamabad, Lahore and Rahim Yar Khan seeking details of properties and bank accounts owned by the PTI Jahangir Tareen, his son Ali Tareen and others associated with the firm.
The FIA sought asset details of 22 people, including Jahangir Tareen and members of his family, sources added.
The investigation team also approached the Lahore Development Authority and the Capital Development Authority to put forward the relevant details to FIA.
The agency has asked the Security Exchange Companies of Pakistan (SECP) to give a detailed record of all companies registered in the name of Jahangir Tareen.
Earlier, the federal government had constituted a high level combined team to probe an alleged financial scam of over Rs20 billion involving three biggest groups running sugar mills in the country.
The GIT formed by the head of FIA Wajid Zia started legal actions against JDW Group of Companies, owned by PTI leader Jahangir Khan Tareen and Alliance Sugar Mills owned by RYK Group with a major share of the family of Federal Minister for Economic Affairs, Makhdoom Khusro Bakhtiar and PML-Q leader Chaudhry Moonis Elahi.
On July 21, Tareen had rejected the sugar inquiry commission's report and said that he will prove all allegations against him are false.
The PTI stalwart said that he was shocked at the kind of false allegations leveled against his legitimate business.
He said that he had always run a clean business and all of Pakistan knows that he pay full price to his growers.
Jahangir Tareen also rejected the allegation that like other sugar mills, two different sets of books were being maintained, stating that he pays all his taxes with diligence. Tareen vowed to answer every allegation and be vindicated.