Fawad Chaudhry demands re-polling in NA-249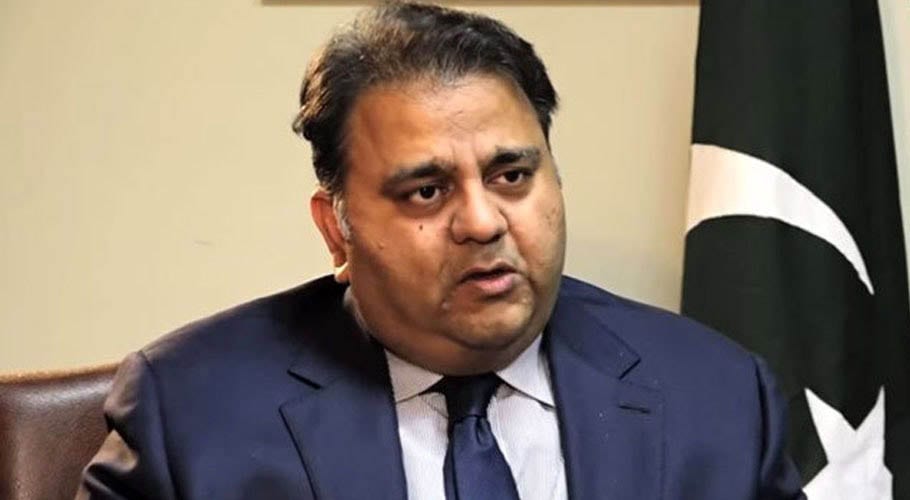 ISLAMABAD: Minister for Information and Broadcasting Chaudhry Fawad Hussain has said the Election Commission of Pakistan (ECP) should go for re-poll instead of vote recount in NA- 249.
Chaudhry Fawad Hussain in a statement issued on Saturday said the ECP did well by issuing a stay order. He said turnout in the NA-249 constituency was very low, as a total of 21 percent registered votes were cast and the winning candidate secured less than five percent of the total votes polled.
The minister opined that such an election would be a joke with democracy. Everyone knew the situation of the Pakistan Peoples Party (PPP), and all parties have criticized the victory of the PPP candidate in NA 249. The losing party in every election criticizes the winner, and demands re-election, the Minister said.
He said PM Imran Khan was the only leader who has repeatedly stressed the need to reach a consensus on this issue. "We have invited political parties to discuss the issue of electoral reforms," he said.
Earlier in the day, the Election Commission of Pakistan (ECP) has accepted Pakistan Muslim League-Nawaz (PML-N) candidate Miftah Ismail's request for a recount of votes in Karachi's NA-249 by-elections.
According to details, the PML-N candidate had penned down a letter to the chief election commissioner seeking a vote recount in NA-249. He also requested the ECP to conduct a forensic audit of the votes in the NA-249 constituency.
In his letter, Ismail wrote that the party did not receive results from more than 30 polling stations. "We have serious concerns about the behaviour of some presiding officers," he added.
He claimed that many Form 45s were not signed and that the counting of votes on Form 45 given to the party is different from the forms issued by the returning officer (RO), which were not provided to them.
Ismail also claimed that the RO did not provide the polling station's wise result summary to the party. He asked the CEC to stop the ECP from finalizing the results and order a recount of votes in all polling stations of NA-249.
The PPP secured victory in the NA-249 by-election held on Thursday in the city's District West, with unofficial, provisional results showing a close contest between the PML-N and PPP in the final count.
PPP's Abdul Qadir Mandokhel bagged 16,156 votes to win the seat, followed by PML-N's Miftah Ismail who secured 15,473, unofficial results from polling stations showed.