Fashion designer Asim Jofa to make protective gear for doctors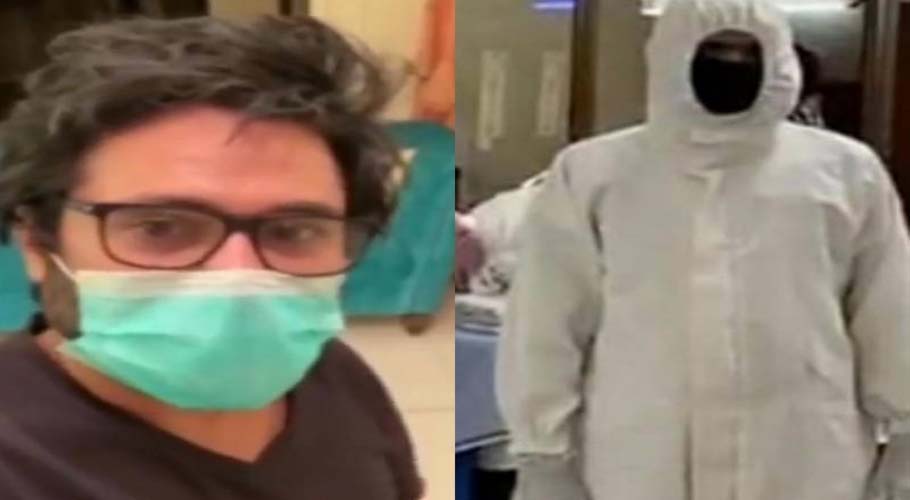 KARACHI: Fashion designer Asim Jofa has made special protective equipment for medical staff who treated patients suffering from Covid-19.
Taking to Instagram, he posted a video and said what the protective suits first fabric model looked alike and thanked his entire team for supporting him in this noble cause.
"Our mission is to produce self-protection suits and masks for medical staff and doctors. We want to distribute these free of cost to help them," he said.
Asim further added: "I and my team have taken an initiative to contribute to society and play our part in helping our frontliners to win this fight against coronavirus".
"We have started working on stitching protective gear for doctors and medical staff to wear for their safety. Please share and tag and support us in this noble cause. We appreciate all that our frontliners are doing and stand by them in this time of need."