Fact Check: Govt has not announced five-day Eid holidays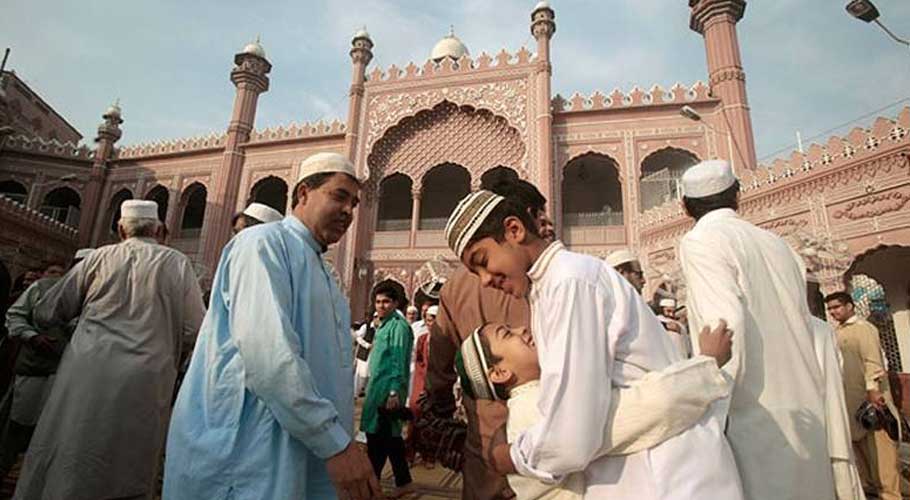 ISLAMABAD: A fake notification had been making rounds in media groups regarding five-day public holidays in Pakistan on the occasion of Eid-ul-Fitr amid COVID-19 pandemic.
According to the 'face' notification, the government has announced public holidays from 13th May to 17th May on the occasion of Eid-ul-Fitr. The development came after National Command and Operation Centre (NCOC) a  week-long holiday amid an alarming surge in COVID-19 cases.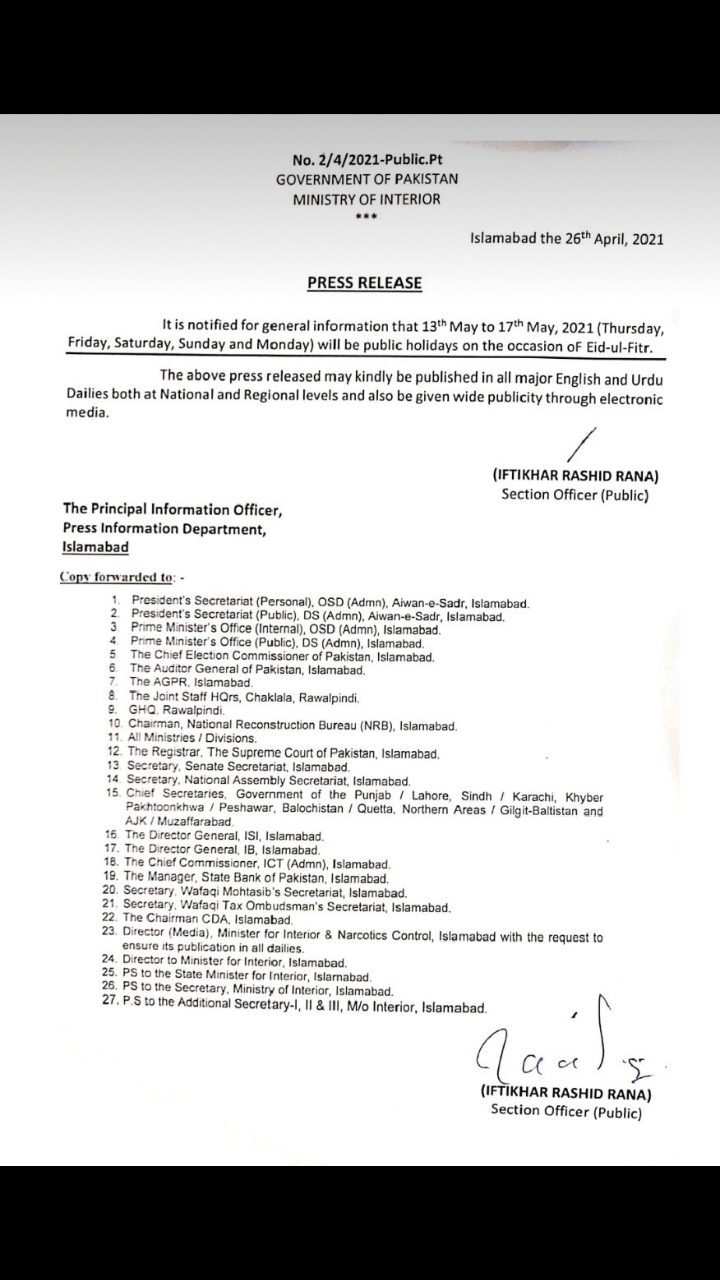 According to the sources, the NCOC also proposed a ban on all kinds of transport on the eve of Eid to stem the spread of the coronavirus. The meeting also suggested the closure of tourist spots across the country on Eidul Fitr.
Earlier today, Director-General Inter-Services Public Relations (DG ISPR) Major General Babar Iftikhar had confirmed the deployment of Pakistan Army troops in 16 cities of the country to ensure compliance with the Covid-19 standard operating procedures (SOPs).
While addressing an important press conference on the coronavirus situation in Pakistan, the DG ISPR had said that the army had been deployed in cities where the rate of coronavirus positivity had exceeded 16 percent.