ECP suggests holding elections in Punjab between April 30 to May 7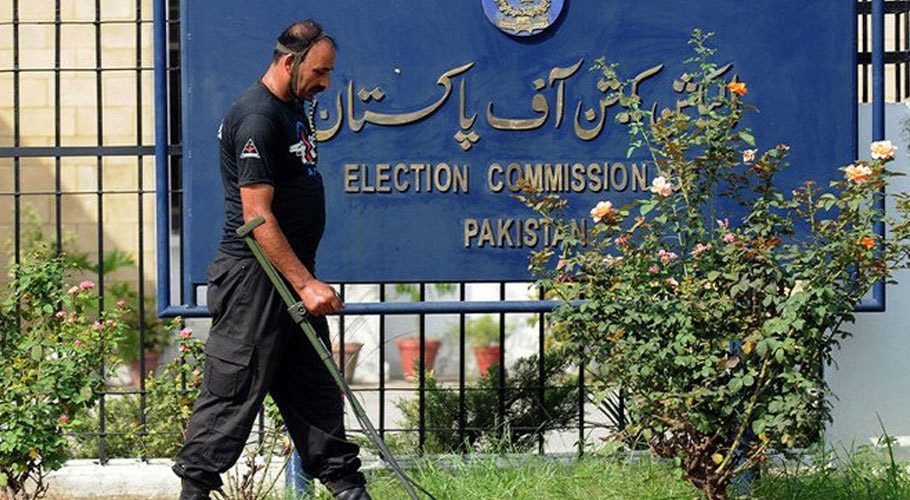 ISLAMABAD: The Election Commission of Pakistan on Friday suggested to the President to hold elections in Punjab between  April 30 to May 7. It has also written to Governor KP, telling that that his response vis-a-vis elections' date is awaited.

In a press note released to media, the ECP said it met here today with the Chief Election Commissioner Sikandar Sultan Raja in the Chair. In the light of the Supreme Court's verdict, the ECP wrote a letter to the President, suggesting possible dates — between April 30 and May 7 — for elections in Punjab.

The move by the ECP came 2 days after Supreme Court's verdict in which the apex body ordered the electoral watchdog to hold elections in KP and Punjab in 90 days.
On March 1, The SC had ruled that "the Election Commission is therefore directed to use its utmost efforts to immediately propose, keeping in mind Sections 57 and 58 of the 2017 Act, a date to the President that is compliant with the aforesaid deadline. If such a course is not available, then the Election Commission shall in like manner propose a date for the holding of the poll that deviates to the barest minimum from the aforesaid deadline (of April 9). After consultation with the Election Commission, the President shall announce a date for the holding of the general election to the Punjab Assembly."
Also read: Supreme Court orders ECP to hold elections in Punjab and KP within 90 days
The ECP statement says it is ready to dispense its legal and constitutional responsibilities once the President finalizes the dates of elections.
Besides this, the ECP said it has also written a letter to the Governor of Khyber Pakhtunkhwa, saying that the electoral body was waiting to get his response to finalize elections date in the province.

PTI's Reaction:
Senior leader of Pakistan Tehreek-e-Insaf (PTI) Fawad Chaudhry welcomed ECP's move to write to President and Governor KP and seek elections dates.
الیکشن کمیشن کے انتخابات کی تاریخ دینے پر تحریک انصاف کا رد عمل pic.twitter.com/FXgNiQVQd7

— Ch Fawad Hussain (@fawadchaudhry) March 3, 2023
Talking to media, Fawad Chaudhry termed it 'right step in the direction of implementing SC order', and said it was victory for Punjab and the people of Pakistan. He said PTI was all prepared, and was set to launch its election campaign by tomorrow.