Dow University suspends classes over poisonous gas fears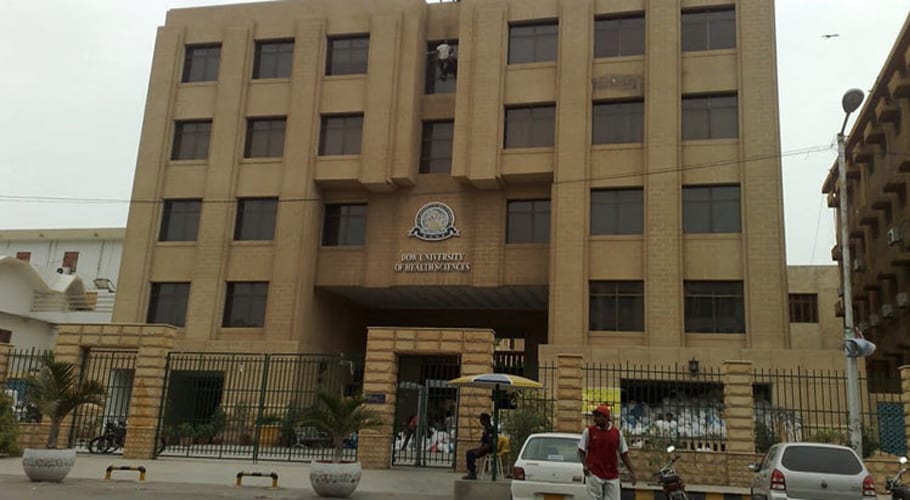 KARACHI: Dow University of Health Sciences (DUHS) and Dow Medical College on Wednesday have been suspended classes over fears of poisonous gas.
According to a spokesperson for DUHS, classes and examinations scheduled to be held at the education institution on Wednesday have also been postponed.
The spokesperson citing the reasons said the poisonous gas smell was being felt at Dow University for the last two days.
The spokesperson added that the classes will start as per routine from tomorrow.
It is worth to mention here, Dow University and Dow Medical College are located in the southern district of Karachi at a few miles' distances from the Keamari area which is reeling under a suspected gas leak.
At least 14 people have died and several others affected due to mysterious gas leaks in the Keamari area of the metropolis.
The officials, however, still failed to know the causes of this matter.
Reports suggested that 14 people died from February 16 to 19 which were duly verified by special health secretary in his report to Sindh Chief Minister Syed Murad Ali Shah.
As many as 258 people affected and were shifted to public and private hospitals after the toxic gas spread in the Keamari area.
Out of 258, 232 people were discharged from the hospital and 12 patients are still under observation.
It said that specimens of the affected people were taken and sent to Aga Khan University Hospital and ICCBS at Karachi University labs for further investigation.
The lab disclosed that the normal ranges of the chemical present in the air are around 120 percent, which had been raised to a whopping 1420 percent since the incident was first reported.